Arkisnak Call for Submissions!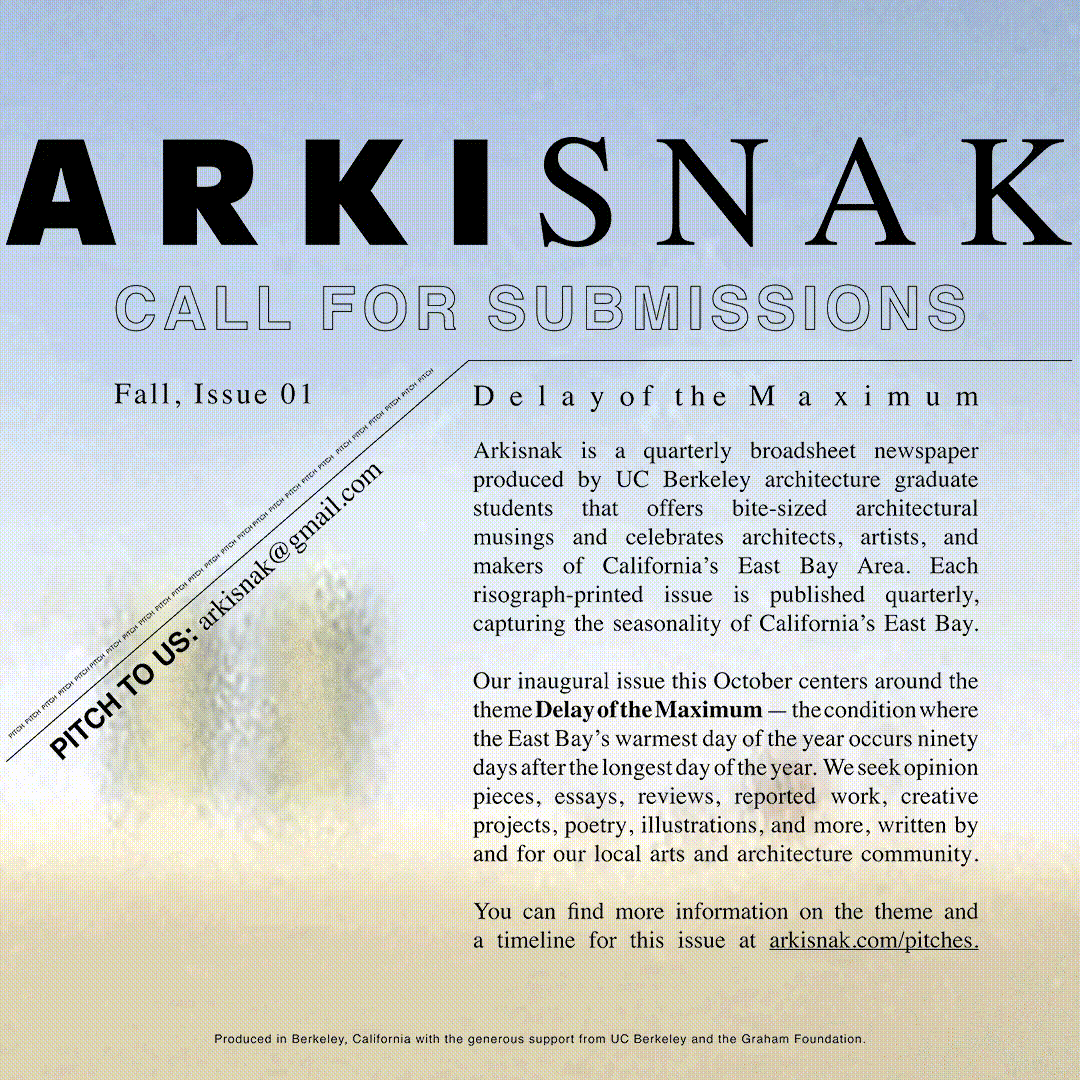 California's East Bay has an exceptionally long seasonal lag in the summer — the warmest day of the year (September 21) arrives ninety days after the longest day of the year (June 21). The inaugural issue of Arkisnak considers this deviation between the seasons and phases of the sun known as "delay of the maximum" in order to question how we organize ourselves in relation to time.
Within an architectural framework, we may start to question how we stretch certain states of heat, conditions of scarcity, or orders of expectation. What affordances come with lagging behind? When we push back on a forecast, where are its limits? What does it mean for an environment to fall behind or operate in perpetual progress? We seek contributions that think through any number of topics from duration and delay, to other temporal conditions falling anywhere in and out of step with the way things "ought to be."
Contribute:
We are seeking opinion pieces, essays, reviews, reported work, creative writing, speculative projects, poetry, illustrations and more, written by and for our local arts and architecture community. We are also accepting pieces on other topical stories in the East Bay, in any length or format. Are you working on a speculative project? Are you hosting an exhibit or event? Do you have a classifieds ad? Our editors work with writers to develop their pieces, with rates ranging from $50-150.
Please send your pitch (a short abstract), along with a bio, and the length of your proposed contribution to: [email protected]
We are accepting pitches until September 15th. Our inaugural issue is set to print mid-October 2023.