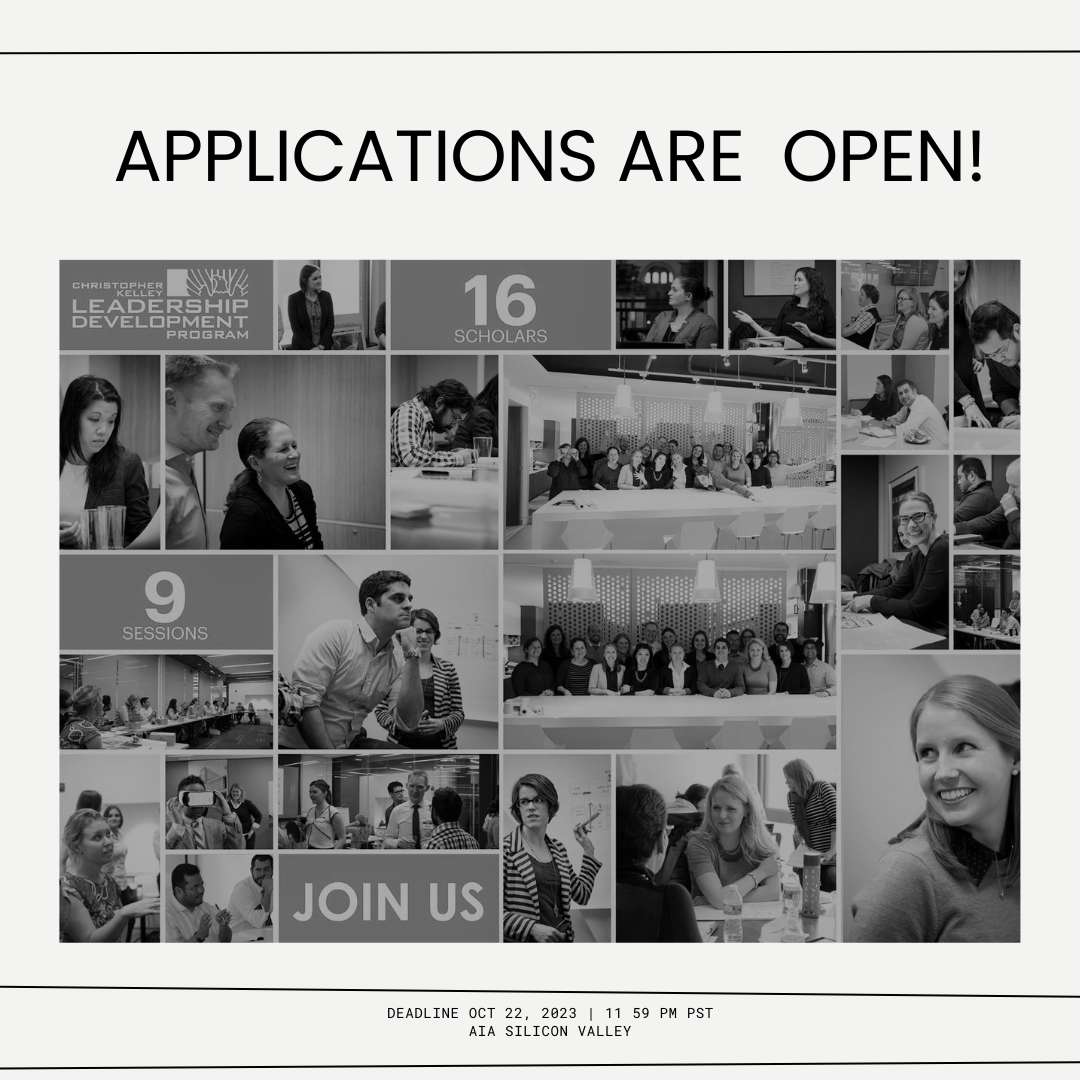 Deadline to Apply: Christopher Kelley Leadership Development Program | AIA Silicon Valley
Beginning in 2013, the AIA |  DC chapter undertook an initiative to develop the Christopher Kelley Leadership Development Program, which would help train and nurture the next generation of leaders. AIA Silicon Valley is the first of its kind in the West Coast and Bay Area to present this successful program starting in 2024. The year-long program aims to advance the leadership skills of our industry professionals and consists of nine individual half-day sessions attended by a competitively selected group of 16 emerging architects. Prospective participants, who have graduated from an architectural degree program and/or are within 10 years of first licensure, must go through an application process for selection where proven career success, community involvement and the individual's firm support will be considered.
They will soon be organizing an information session if you have any questions.  Please follow AIA Silicon Valley on their social media platforms for timely updates. Stay tuned!