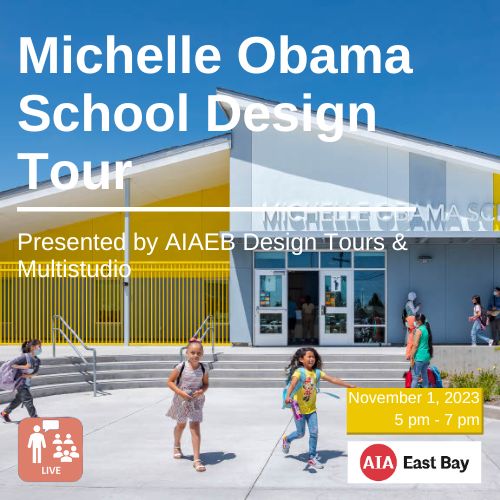 Michelle Obama School Design Tour
Building an equitable new school that could give students agency in their education and help parents advance critical skills became the driving force in the design process. Built on the site of the previous school, the new Michelle Obama School was designed to be a full-service community school that builds on the legacy of its namesake to empower students as active participants in their own learning. The district's first flexible-learning school incorporates multifunctional learning suites, community spaces, public gathering spots, indoor-outdoor connections, and abundant daylighting that puts students at the center of their education—and also functions as a welcome neighborhood resource.
Teresa Jan, AIA, LEED AP, WELL AP
Director of Climate Positive Design, Multistudio
Teresa Jan approaches each new design challenge with curiosity and the goal of strengthening connections between people and the larger cultural and ecological landscape. Her deep care for community and nature led to her early professional immersion in productive architecture before it was popular. Seeing the urgency of climate positive design, she works with clients to establish regenerative design frameworks, decarbonization strategies for buildings, embodied biophilia for placemaking and to support health, wellness, and resiliency of the community and environment. 
Teresa's work is attuned to centering voices that have traditionally been excluded from the design process and ensuring climate equity is illuminated if not addressed. She has led community engagement, design, and master planning of diverse projects at a range of scales, including The Michelle Obama School, Berkeley Unified Middle School Longfellow Middle School Modernization, and Laurel Child Development Center. Teresa has spoken at the AIA National Convention, Getting to Zero Forum, Net Zero Conference, California's Coalition for Adequate School Housing Conference (CASH), and San Francisco Design Week. She speaks and writes about induction and all-electric kitchens and is a core contributor to the online publication The Building Decarbonization Practice Guide, A Zero Carbon Future for the Built Environment.
Prior to Multistudio, Teresa practiced and taught in cities such as New York City, Hsin Chu and Shanghai.  Teresa holds a Master of Architecture from Yale University and Bachelor of Arts in Architecture from the University of California, Berkeley.