DAY 1 |The Industrial Evolution of Affordable Live Work Housing
Tuesday, September 28
Noon – 1:30 PM PT
Creative design solutions that break the traditional idea of live / work
Join us in exploring how Bay Area Architects are leading the way in changing our Industrial spaces into unique, live work environments that match our rapidly changing world.


Live/Work and Artist's Housing Projects: 

Presented by Madeleine Zayas, Associate AIA, of Mogavero Architects and Toby Levy of LDP Architecture
Featured Architect: Eric Naslund, FAIA, of Studio E Architects
DAY 2 | Successful Solutions for Housing our Most Vulnerable Populations
Wednesday, September 29
Noon – 1:30 PM PT
A Dynamic conversation about the wide array of housing solutions and how "one size does not fit all".
Come see how Design Excellence is helping to solve our homeless challenge in the areas of
Supportive Housing
Tiny Homes
Group Shelters
Keynote: Affordable Housing and Policy –  Ben Metcalf of Terner Center for Housing Innovation
Panel Discussion: Exploring Supportive Housing –  Sally Hindman of Youth Tiny House Village, Crisand Giles of BIA-HomeAid, and Ellen Morris of Eden Housing with Brian Stryzek, AIA, of Kennerly Architecture moderating
These are two days you won't want to miss if you care about housing and learning about real solutions that are working right now!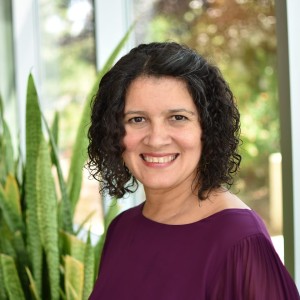 Madeleine Zayas, Associate AIA
Project Architect/Manager, Mogavero Architects
Madeleine counts with +20 years of professional experience in the fields of Architecture and Urban Design with a focus on multifamily and mixed-use, affordable housing, senior living. Madeleine's breadth of expertise also includes award winning sustainable urban design and master plans throughout California and Oregon. Having completed two terms as Planning Commissioner for the City of Oakland, where she was Chair of the Design Review Committee, she brings special insight into the challenges faced by many Bay Area communities. She has a passion for Place and commitment to design that promotes human fulfillment and well-being, from public infrastructure to the residential unit. In her personal time, Madeleine is a cultural worker and community builder through music and art. She has recently joined Mogavero Architects as Project Manager/Architect.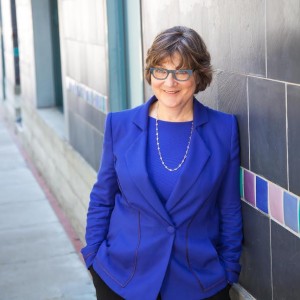 Toby S. Levy, FAIA
Founding Principal, Levy Design Partners
As founding principal of Levy Design Partners in 1979, Toby Levy brings years of highly-engaged leadership in the design profession and community. With over twenty-five years of experience in multifamily housing including work-live and developing her own commercial & residential building, she brings a wealth of knowledge to the table. Throughout her years of professional practice, she has regularly taught architecture at institutions including the UC Berkeley, Columbia University and the California College of the Arts and Crafts. As a result of her participation on the University of California at Berkeley Design Review Team and the AIA Design Review Committee, she has developed a broad perspective on the successful resolution of design problem.
Eric Naslund, FAIA
Principal & Partner, Studio E Architects
Eric Naslund, FAIA is a Principal and Partner at Studio E Architects, a San Diego-based design collaborative practicing throughout the Southwestern United States. The firm's varied portfolio—housing, mixed-use, civic, institutional, and urban planning projects—has been recognized with numerous design awards, including three National Honor Awards from the American Institute of Architects. The firm's projects have appeared in national and international design journals and publications. Eric has led the design on many of the firm's award-winning projects, serving as Principal-in-Charge and designer. He is currently engaged in the design of mixed-use urban projects and university work throughout California. Mr. Naslund's sensitivity to the design of humane places rooted in their location has helped earn the firm a reputation for an innovative and people-focused architecture.
Ben Metcalf
Managing Director, Terner Center for Housing Innovation
Ben Metcalf is the Managing Director of the Terner Center for Housing Innovation at UC Berkeley where he leads both the expansion and deepening of Terner Center's work solving housing affordability challenges through policy, practice and innovations.
In 2015, Ben was appointed by former Governor Jerry Brown to lead California's Department of Housing and Community Development (HCD), a role he held until 2019. In addition, he served on the board of directors of the California Housing Partnership Corporation, the California Housing Finance Agency, and was the founding chair of the State of California's Homelessness Coordinating and Finance Council. Prior to joining HCD, Ben worked in the U.S. Department of Housing and Urban Development in Washington, D.C., including as an appointee of President Obama in the role of Deputy Assistant Secretary overseeing HUD's Office of Multifamily Housing Programs. 
Sally Hindman
Executive Director, Youth Spirit Artworks
Sally Hindman has been engaged in arts-anchored work to create justice with/for homeless/unsheltered people in the Bay Area for the last thirty-four years. In 2007 she founded Youth Spirit Artworks, a youth-led jobs training organization, which she continues to serve as Executive Director. In 2016 Youth Spirit leaders initiated efforts to create its Tiny House Empowerment Village, as part of a "100 Homes for Homeless Youth" Campaign, responding to the dire affordable housing crisis faced by young people locally. 
Crisand Giles
Executive Director, HomeAid Northern California
Crisand's knowledge of Bay Area construction activities started in geotechnical engineering, where she worked with regional home builders to adapt to changing storm water regulations.  Her work opened opportunities with the Building Industry Association (BIA) of the Bay Area and Sacramento Region as an advocate to advance public policies that help ensure an adequate supply of quality, affordable housing and to preserve homeownership opportunities that promote a healthy regional economy.
Ellen Morris
Associate Director of Real Estate Development, Eden Housing, Inc.
Ellen Morris is an Associate Director of Real Estate Development at Eden Housing, a non-profit affordable housing developer based in Hayward, CA. She is currently facilitating Eden's efforts to expand supportive housing opportunities in its upcoming development projects.  Ellen holds a Bachelor's degree in Government from Colby College and a Master's degree in City Planning with a concentration in Housing, Community, and Economic Development from MIT.
Brian Stryzek, AIA
Senior Associate, Kennerly Architecture
Brian Stryzek is a licensed architect who has worked in the Bay Area since 2000. He is a senior associate  with Kennerly Architecture in San Francisco, where his current focus is on 100% affordable and market-rate multi-family mixed-use projects. He is passionate about sustainability, regional urbanism, collaboration with other local organizations, and inspired design. His love of modernist architecture was influenced by his Chicago-area childhood, and he received his Bachelor of Architecture from the University of Kentucky. He and his family put down roots in Oakland in 2010, and they enjoy participating in the diversity of what the city has to offer. Bryan is the Vice Chair of AIA East Bay and the co-chair of the Regional and Urban Design Forum (RUD), which aims to improve the quality of the urban environment of East Bay cities and surrounding areas by promoting excellence in urban design, land use and transportation planning, public policy, and implementation in the built and natural environment.
Please share this page with peers, friends or anyone you think would be interested in our event.
During the month of August, the AIA East Bay chapter will host several public events which focus specifically on housing, including: