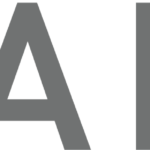 Website AC Martin
AC Martin is an innovative, award winning architecture and interior design firm with offices located in Sacramento, Bay Area and Los Angeles. Our work is a mix of K-12, Community Colleges, Civic/Government, Higher Education, Market Rate Housing, Urban Mixed Use, Hospitality, Industrial, Planning and Programming. We are looking for highly talented, motivated, and creative individuals to be contributing members of our Public Sector, including the K-12, Community College and Civic/Government studios. Be part of an innovative and fun-loving design team working on a variety of current architectural and interior project types of all scales.
Description:
A Project Coordinator understands state building, local city and zoning codes. Participates in the conceptual design and provides full support through the entire project. Coordinates with project team leaders for appropriate technical solutions and product strategies. Adept at BIM and other software used in production of construction documentation.
Qualifications:
·         5 or more years of experience or equivalent in all technical phases of architecture
·         Bachelor and/or Master's degree in Architecture or equivalent
·         Strength in REVIT required
·         Good communication skills with client and staff
·         Fast learner-self motivated
·         Able to meet deadlines
·         Familiar with architectural phases
·         Familiar with building materials
·         Additional industry certifications desired (LEED, DBIA, CDT etc.)
·         DSA/OSFM process knowledge highly desired
We offer career advancement opportunities and an excellent compensation and benefits package that includes group medical, dental, vision, and life insurance coverage, a matching 401(k) plan, paid parking, one-week yearend holiday shut-down, and an alternative work schedule based on a 4 ½-day workweek.
For immediate consideration, please submit your resume & portfolio referencing Project Coordinator in the subject line of your correspondence.
EEO Statement
All qualified applicants will receive consideration for employment without regard to race, color, religion, sex, sexual orientation, gender, age, marital status, national origin, disability or any other consideration made unlawful by law.