Billing Specialist/Project Accountant- (Hybrid)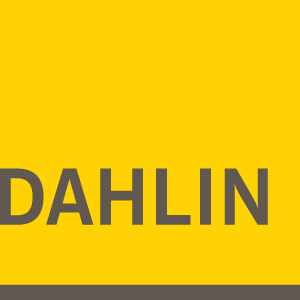 Website DAHLIN Architecture | Planning | Interiors DAHLIN Architecture | Planning | Interiors
DAHLIN Architecture | Planning | Interiors
DAHLIN is an award-winning architecture, planning and interior design firm with 180+ multi-cultural professionals located throughout the Western United States. We offer more than 45 years of experience building communities where we live and work, driven by the vision of creating places that promote human fulfillment and well-being. This same Passion for Place®  starts with our own working environment—a positive community where people thrive. Please visit our website (www.dahlingroup.com) to learn more
We are currently seeking a full-time BILLING SPECIALIST/PROJECT ACCOUNTANT in our PLEASANTON, CA headquarters. Our accounting team is collaborative and fast-paced, serving a large group of individuals in four offices. Each member of our accounting team understands the importance of their role in maintaining a successful, growing and profitable firm.
This position is fully responsible for the monthly Client billing process to produce accurate and timely billing for projects, serving as a primary contact to address and resolve project billing issues, and ensuring compliance with the Client's and DAHLIN's billing standards and policy. The Billing Specialist is expected to develop and maintain strong relationships with project administrators, managers, consultants, and principals.
ESSENTIAL RESPONSIBILITIES:
Responsible for project billing set-up in Deltek Ajera (our project management and accounting software)
Assist the Project Manager and Administrative Team when changes are needed to project set-up
Prepare monthly draft invoices, with all applicable billing backup (consultant invoices, reimbursable expenses, client billing sheets) for distribution to project managers.
Prepare and submit electronic and hard-copy final invoices
Request and process forms such as Certificate of Insurance requests, lien releases/waivers and other billing documentation requirements
Create spreadsheets, billing reconciliation and summary to meet all Client and Project Manager's billing needs
Research and resolve any unbilled project WIP, billing discrepancies or issues,  clients billing questions, or direct them to Project Management when appropriate
Maintain billing folders for all projects, with all the appropriate documents, including expenses, consultant invoices, and monthly invoices, in accordance with Company procedures.
Prepare and provide Client monthly statements
Follow up of Client outstanding invoices, documentation in Ajera of collection efforts
Participate in Monthly Accounts Receivable Review/Cash Projection meeting Assist Project Management Teams with billing questions, documents, client requirements
Record Client receipts in Ajera, scan payments for remote deposit capture, and update Cash Flow Projection spreadsheet
Performing various other accounting and administrative duties as required
EXPERIENCE, EDUCATION AND BACKGROUND:
Three or more years of project billing experience, preferably within the A/E industry.
General knowledge of project cost accounting and Work-in-Process
Self-starter with strong organization, problem solving and collaboration skills
Dedicated to excellence, accuracy, efficiency and attention to detail.
Exceptional organization and planning skills to meet deadlines
Excellent writing and communication skills
Strong computer skills (MS Word, Excel, Outlook).
Deltek Ajera Software Preferred
Ability to work independently and in team environment
Bachelor's Degree in Finance/Accounting, or equivalent experience + certificate(s) in Finance/Accounting.
We offer a competitive compensation package based on experience and qualifications. Excellent benefits include medical, dental, and vision coverage. We also offer the opportunity to participate in a pre-tax Flexible Spending plan, Employee Stock Ownership Plan, and 401k.
Please note:
Include a cover letter with your resume  (PDF or Word/5MB max) that tells us why you are our ideal candidate and why you want to our work for our firm. Inquiries that do not follow these instructions may not be considered. Background checks are conducted on all final candidates for this position in accordance with applicable federal and state law, and may include obtaining a Consumer Credit Report from a Consumer Reporting Agency
Qualified candidates are invited to apply online at www.dahlingroup.com/careers. Including a link to an online portfolio is a huge plus! Real people review every application, so we regret that due to the large volume of inquiries, we are unable to accept phone calls regarding the status of applications. We'll be sure to contact you if we need more information. Apply now!
DAHLIN is committed to welcoming and supporting a diverse community of professionals. As such, women and people of color are especially encouraged to apply.
DAHLIN is an Equal Opportunity Employer and participates in E-Verify.
We do not accept resumes from recruiters, placement agencies, or other staffing vendors who have not signed an agreement with us. Unsolicited resumes will be ineligible for referral fees.