Administrative Assistant I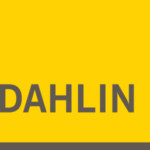 Website DAHLIN
DAHLIN is a growing architecture and planning firm of 150+ multi-cultural professionals with offices in California and Washington. We offer more than 40 years of experience building communities where we live and work, driven by the vision of creating places that promote human fulfillment and well-being. This same Passion for Place starts with our own working environment–a positive community where people thrive. Please visit our website www.dahlingroup.com. for more information.
We are currently seeking a ADMINISTRATIVE ASSISTANT I to join our PLEASANTON, CA office. This individual will provide administrative support to principals, project teams and staff as needed, as well as support overall administrative operations by collaborating with other administrative staff across the firm, contributing to a positive and productive work environment.
ESSENTIAL RESPONSIBILITIES
Provide administrative support to principals, project teams and staff as directed
Prepare reports and documents in a timely manner with attention to detail and accuracy
Provide front desk/reception coverage two days a week (Mondays & Fridays)
Greet staff, clients, visitors, and vendors in a professional and friendly manner
Answer phones and route or screen calls in a proficient manner
Process incoming and outgoing mail, faxes and packages
Maintain professional appearance and safety of office
Manage Outlook calendars as directed
Coordinate travel arrangements, including air/lodging/transportation, create and maintain itineraries
Process event registrations and any related travel arrangements
Reconcile, code, and submit expense reports/monthly credit card statements with matching receipts, ensuring timely processing
Organize meetings, conference calls and events, prepare agendas, make copies, set up rooms, order/pick up/layout refreshments
Collaborate with administrative staff firm-wide, participating in meetings and special projects as directed
KNOWLEDGE, SKILLS & ABILITIES:
Professional demeanor, service oriented with a friendly, flexible and positive attitude.
Must be able to organize and prioritize workload as needed to meet schedules
Strong attention to detail and accuracy
Strong verbal and written skills
Strong skills in Microsoft Office (MS Outlook, Word, Excel, PowerPoint)
Must present a positive image of DAHLIN in line with its overall brand
Must be able handle multiple concurrent projects
Ability to work independently and as part of a team
MINIMUM EXPERIENCE, EDUCATION, CERTIFICATIONS:
A.A. degree and 3 or more years relevant experience, or equivalent combination of education and work experience.
Prior experience in a creative or professional services environment, preferably in a mid to large sized company.
Experience working with an Architecture or Engineering firm a plus.
Must be legally authorized to work in the United States for any employer without any restrictions or visa sponsorship
We offer a competitive compensation package based on experience and qualifications. Excellent benefits include medical, dental, and vision coverage. We also offer the opportunity to participate in a pre-tax Flexible Spending plan, Employee Stock Ownership Plan, and 401k.
How to Apply:
Qualified candidates are invited to apply online at www.dahlingroup.com/careers.
One last note…
Real people review every application, so we regret that due to the large volume of inquiries, we are unable to accept phone calls regarding the status of applications. We'll be sure to contact you if we need more information. Apply now!
Non-local candidates will be considered. However, DAHLIN may or may not offer relocation benefits depending on business needs. Applicants must be legally authorized to work in the United States for any employer. Sponsorship for an employment visa, now or in the future, is not available for this position.
We do not accept resumes from recruiters, placement agencies, or other staffing vendors who have not signed an agreement with us. Unsolicited resumes will be ineligible for referral fees.
DAHLIN is an Equal Opportunity Employer and participates in E-Verify.