Project Architect / Manager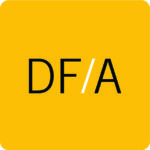 Website Daniel Fletcher / Architects PC
Architect
PROJECT ARCHITECT / MANAGER
Monterey design firm Daniel Fletcher / Architects seeks experienced PROJECT ARCHITECT / MANAGER. Successful candidate should have a skill set that lends itself to our diverse project portfolio that ranges from custom residential to hospitality commercial projects.
Applicant must have minimum 10 years of licensed experience, be able to work independently as well as in a collaborative office environment, architectural software proficient, have knowledge of building codes, and produce drawings for all architectural phases through the permitting process. This position requires responsibility for all aspects of the project, including design development, production, quality control, budgets, schedules, interfacing with clients, agency personnel, field and office staff.
Daniel Fletcher / Architects offers competitive salary and benefits package.