Architectural Designer: 0-5 years experience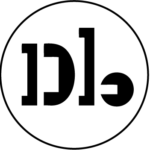 Website David Baker Architect
David Baker Architects is a collaborative team of optimistic designers and architects committed to leading with expertise, curiosity, tenacity, pragmatism, and joy.
DBA won the 2020 AIA California Firm Award and is a national leader in affordable housing and innovative sustainable design. We are driven to create people-focused multifamily housing designs that support and uplift communities.
We are a JUST organization and a 7-year signatory of the AIA 2030 Commitment. We pursue projects that have the power to build, transform, and reflect the character and strength of a community, and we focus on equity and social justice in both our practice and our workplace culture.
DBA is headquartered in San Francisco, with an office and fabrication shop in Oakland, California, and a growing base in Birmingham, Alabama.
We are seeking a talented and engaged designer to join us in the San Francisco Bay Area. This position offers a great opportunity to shape multifamily homes, hone your design and technical skills, and to work with highly engaged colleagues committed to being a "multiplier of good"—doing work that creates a ripple outward of positive effects. Experience in multifamily housing design and sustainable design is a plus.
We are looking for candidates with:
0-5 years professional experience at an architecture or interior design firm
Architecture background (education or experience working closely within an architectural team or as an architectural designer)
Proficiency in Revit
Architectural rendering experience
Strong design skills and graphic sensibility
Interest and/or experience in public interest design
Effectiveness in visual communication including hand-sketching
Strong Adobe Suite skills
This is a full-time position based in the San Francisco Bay Area. Currently the majority of staff are following a hybrid model of part time in-office/part-time remote work. DBA has had success with this hybrid model and plans to support a flexible approach to work indefinitely. The ability to join teams at the office or on site periodically is strongly preferred.
Salary commensurate with experience.  We offer a comprehensive benefits package including: 10 paid holidays as well as 15 days of PTO; 100% paid individual medical coverage; a 401(k) program; a profit-sharing plan; continuing education/tuition reimbursement; parental leave; and an annual firm retreat.
You can learn more about us and our work at www.dbarchitect.com.
Thank you for your interest in our firm.
HOW TO APPLY: