Project Architect/Project Manager 10+ yrs experience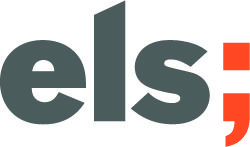 Website ELS Architecture and Urban Design ELS Architecture and Urban Design
ELS Architecture and Urban Design
Project Architect | Project Manager, 10+ Years Experience
ELS Architecture and Urban Design is looking for a creative, collaborative, and motivated senior architect to join our team for a permanent, full-time assignment.
One of the largest architectural and planning firms in the East Bay, we are dedicated to design excellence utilizing sustainable technologies and practices. Our award-winning portfolio includes sports & recreation, retail & mixed-use, historical, civic, and theatres. ELS is located in downtown Berkeley, a block from BART and two blocks from the UC campus.
We value a work-life balance and offer a flexible work environment, currently offering in person and hybrid work options for our offices in Berkeley, Los Angeles and Sacramento.
Responsibilities:
• Leading creative and technical efforts on projects
• Project management
• Mentoring and training
• Cultivating an environment to achieve design excellence
Desired qualifications:
• 10+ years of architectural technical and design experience
• Architectural registration and LEED accreditation preferred
• BA, BArch or MArch
• Thorough knowledge of architectural detailing, building materials and codes
• Experience with Type I and II Construction
• Proficiency in Revit and AutoCAD
• Experience with Photoshop, and Illustrator preferred
• Ability to work well in a team environment and individually
Please email cover letter, resume, and samples of work (PDF format) to:
hr@elsarch.com or mail to:
ELS Architecture and Urban Design
Attn: Human Resources
2040 Addison Street
Berkeley, CA 94704
No Phone Calls Please.