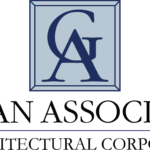 Website Govan Associates
Govan Associates is an architectural firm specializing in construction consulting and building forensics.  For candidates who enjoy the technical aspects of design and construction, we have an intern position available in our Walnut Creek office.
Candidates should have experience with Word, Excel, PowerPoint, Adobe Acrobat, and AutoCAD. Photoshop, InDesign, and similar program proficiencies are recommended but not required. General knowledge about construction, building assemblies, and building codes is a plus.
You will be working directly for a Senior Architect and will be expected to be well organized, motivated, and driven to learn. Job duties will include document review, building investigation, data reduction, presentation work, and similar construction, architectural, and data processing tasks. Site visits and local travel are part of the work.
Architectural interns of all levels are encouraged to apply. An Architectural degree is desired; however, other construction and engineering backgrounds will also be considered. We provide a competitive salary based on experience, 401K, profit sharing, and medical.
Please respond via email to jobs@govanassociates.com.