Entry Level Architectural Designer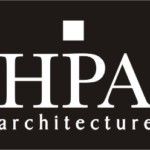 Website HPA
Grow with us
HPA Architecture in Oakland is a small studio with a big idea. What's the big idea? That we can design beautiful buildings with a dedication to functionality while delivering customer service that is unmatched.
If you are looking to learn and grow while designing the largest buildings with the shortest construction schedules HPA is the place. We have so much more we would love to tell you about what we do, and want to hear about you and what you are looking for to see if we can grow together.
The ideal candidate is interested and eager to become an expert in industrial design.  We wrote the book for our industry and are looking for team members who want to strive to be an expert as well. https://www.naiop.org/en/E-Library/Development/Rules-of-Thumb-for-Distribution-Warehouse-Facilities-Design
Our work requires working on multiple projects, responding quickly, and synthesizing complex information into simple solutions.
Software experience:
·         AutoCAD
·         Revit
·         PhotoShop
·         MS Office including Outlook, Excel and Word
Day to day tasks will likely include:
·         Completing zoning research to determine required setbacks, parking requirements and other design guidelines and requirements
·         Using AutoCAD to prepare site plans from block plan layouts from the design team
·         Preparing color elevations and material boards using Photoshop with design team direction
·         Using AutoCAD to organize and develop typical details and legends for construction documents
·         Assisting the design team during construction administration including site visits and punch walks
·         Submitting drawings and documents to various planning and building departments
This is a full-time position located in Oakland, California, with the possibility of hybrid flexibility in the future. HPA is a 100% employee-owned company through the Employee Stock Ownership Plan (ESOP).  All eligible employees will be granted shares of the Company stock each year allowing employees to earn ownership through their service to the Company.
To apply, please email your resume and portfolio to Hannah Lehman <hannah.lehman@hparchs.com> with Entry Level Architectural Designer in the subject line.
Thank you.