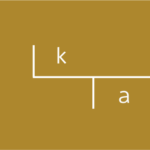 Website Koch Architects
Koch Architects
KA|Koch Architects is a full-service architecture firm with expertise in sustainable, modern residential projects and Mid-Century Modern renovations. Our team consists of a passionate group of visual thinkers who care deeply about creating well-crafted, authentic modern designs. Each project is thoughtfully guided from an initial concept through all stages of design, development of documents, and construction. Our 5-person office is located in West Berkeley, the office culture is casual, friendly, and collaborative while the work is rigorous in quality and detail.
With a number of new compelling projects underway, we have an opportunity for candidates to develop their skill sets and gain rich experience working with a small team through all stages of the design and delivery process. We are seeking candidates who are inspired by the legacy of Mid-Century modern architecture and have an interest in environmentally sensitive design. Candidates must have exceptional communication and technical skills necessary to assist in the development of full construction document packages.
This is a full-time, on-site position for candidates with 0-5 years of experience in an architectural firm, and ideally with some custom residential experience.
Responsibilities
The primary responsibilities of this position include:
Collaborating with the Principal and the team on design direction and presentation to the clients and prepare 2D and 3D design documents (Revit, AutoCAD, SketchUp modeling , hand drawing)
Assisting with project correspondence, schedule, and budget
Assist in creating, editing, and managing construction drawing sets
Assist in code research (planning and building)
Research and help specify materials and systems
Qualifications
Bachelors or Masters degree from an accredited US architecture school
Candidate possesses communication skills for client and team interaction
Candidate is self-motivated – able to work independently, with a team and the Principal
Preferably past experience coordinating work with consultants & contractors, including references who will speak to this ability
Preferably Construction Administration experience on job sites
Preferably working knowledge of CBC (California Building Code)
Excellent graphic, rendering, and verbal communication skills are a must
Benefits Package
Competitive Compensation based on experience
PTO – Paid time off – vacation & sick
Health care plan
401K retirement plan with employer contribution
Paid holidays
Architecture licensure support – ARE
Bonuses
How to apply
Please email a single .pdf file with a cover letter, resume, and portfolio demonstrating design skills and construction drawings to jobs@kocharchitects.com with "DESIGNER" in the subject
heading. Max. size of 7 Mb. No phone calls or drop-ins, please. We will respond to qualified candidates via email.