Marketing and Project Coordinator
Part Time
November 6, 2021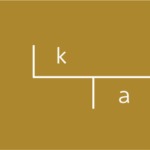 Website Koch Architecture
KA|Koch Architects is a full-service architecture firm with an expertise in sustainable, modern residential projects. Our team consists of a passionate group of visual thinkers who care deeply about creating well-crafted, authentic modern designs. Our 5-person office is located in West Berkeley, the office culture is casual, friendly, and collaborative while the work is rigorous in quality and detail.
We have an opportunity for a highly motivated, organized and creative individual to fill the role of a Marketing and Project Coordinator. This is a career position and requires a sharp, flexible, energetic, and eager individual with design industry experience to support our creative team and clients.
Ideal candidates will have great communication skills [social and emotional intelligence], both verbal and written, and the ability to work on a wide range of tasks and responsibilities at a variety of intensities with all staff and outside connections. Reliability, curiosity, visional oriented, teachable, organizational skills, identify what the need is and take initiative with the occasional good belly laugh, and a collaborative spirit are vital to this position.
This position starts as a part-time position [>24 h/week] and can turn into full-time for candidates with relevant experience in the architecture & design industry.
Responsibilities
The primary responsibilities of this position include:
Project Administrative Support
Respond to incoming calls, meet and greet visitors
Support the teams with administrative tasks
Source architectural products [i.e. research online and in person / in store products architectural fixtures & finishes]
Facilities – Responsible for general office appearance and maintenance, supplies, kitchen
IT–coordinate with IT consultant
Executive Assistant to Principal
Support principal with scheduling meetings and events, organize travel
Assist with Client communication and coordination
Provide personal assistance to principal
Marketing Assistance
Assist Principal with marketing materials for publications and awards submittals
Assist Principal with coordination, scheduling, and production of photo shoots of completed projects
Maintain and update social media presence [Instagram posts, newsletters]
Coordinate events, showcases / open houses, etc.
Screen potential clients
Creative writing to produce copy for publications and proposals
Maintain and update a marketing database [client contacts and interactions]
Coordinate with outside marketing, business development and/or public relations consultant[s]
Assist in the preparation of proposals, RFPs and RFQs to win projects [software used: Adobe Creative Suite]
Maintain digital project and product library
Research and coordinate award submittals
Research and track conferences, events relevant for the firm [attendance, presentation]
Qualifications
BA or BS [Degree in Business preferred]
2+ years of office experience in an A & E firm preferred
Microsoft Office (Outlook, Word, Excel, PowerPoint) experience required
Adobe Creative Suite is required
Strong business acumen and logical problem solver
Excellent verbal and written communication skills
Excellent organizational skills
Excellent interpersonal skills and ability to work with diverse types of people (staff, consultants, vendors, clients)
Excellent oral and written communication skills
Impeccable attention to detail and strong organizational skills
Ability to meet deadlines, prioritize, plan, use time efficiently and handle multiple projects
How to apply
Please email a single .pdf file with a cover letter and resume to elisabeth@so-arch.studio with "COORDINATOR" in the subject heading. No phone calls or drop-ins, please. We will respond to qualified candidates via email.