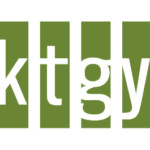 Website KTGY Architecture and Planning
ABOUT THE OAKLAND STUDIO:
KTGY Oakland is renowned for our high-density and for-sale residential, mixed-use and planning design that make this one of the best architecture firms to work for in the Bay Area. Our Uptown Oakland office is a creative sanctuary of ambitious architects and planners that put collaboration and teamwork at the forefront. We appreciate those who have mentored and supported us as we build our careers. Because of that, we are passionate about education and giving back. Whether it's adopting a local school or remodeling a kitchen benefitting US Veterans, KTGY Oakland continues to help shape the communities in which we live, work and design.
POSITION SUMMARY
We are seeking a Designer with a passion for architecture and urban design who is excited about working in the heart of Uptown Oakland. At KTGY we are working on the leading edge of residential design, developing innovative solutions to today's housing needs. We value free thinking and spirited debate – about design, housing typologies, and the future of our cities. We are seeking a candidate who can articulate design and vision – visually, verbally and in writing, to the client and those you are working with. If you are ambitious, artistic, eager, collaborative, have a growth mindset, and looking to join a company that values creativity see below for more information.
Duties and Responsibilities:
Communicate and coordinate with clients and consultant team.
Assist in technical aspects to ensure design integrity.
Perform preliminary code analysis.
Compile and submit projects to city planning departments.
Attend public hearing and agency meetings if necessary.
Redline drawings and perform progress coordination checking.
Review and participate in project billings.
Consistently verify accuracy of own work and the work of others.
Assist in educating and mentoring junior staff.
Contribute to budget and scheduling review meetings.
Perform other duties as assigned.
Required Skills and Abilities:
Accurate and detail oriented
Ability to research and learn various codes and ordinances
Ability to work on multiple projects and maintain effective communication and quality control
Demonstrated ability to plan, schedule, direct work of self and others
Basic understanding and proficiency using the following software:

AutoCad and/or REVIT
Sketch Up
Adobe Suite
MS Office
Education and Experience:
Minimum of 3 years architecture experience
4-year Architectural degree preferred and/or combination of required education and experience.
Intermediate understanding of building codes, including national and state local codes.
Specialized knowledge of various product types, code requirements, and construction practices and how to apply, detail, and specify them.