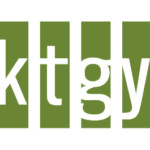 Website KTGY Architecture and Planning
KTGY:
KTGY Architecture + Planning is one of the nation's foremost residential and mixed-use firms delivering innovation, artistry and attention to detail across multiple studios, nationwide. As place-makers, we design with care, intelligence and responsiveness. Blending client goals, design efficiency and resident experience we create thriving, memorable and sustainable neighborhoods of the future.
OAKLAND:
KTGY Oakland is renowned for our high-density and for-sale residential, mixed-use and planning design that make this one of the best architecture firms to work for in the Bay Area. Our Uptown Oakland office is a creative sanctuary of ambitious architects and planners that put collaboration and teamwork at the forefront. We appreciate those who have mentored and supported us as we build our careers. Because of that, we are passionate about education and giving back. Whether it's adopting a local school or remodeling a kitchen benefitting US Veterans, KTGY Oakland continues to help shape the communities in which we live, work and design.
THE POSITION:
Come help us shape the urban fabric in cities around the Bay Area and beyond!
Seeking a Job Captain keen on working with KTGY's coveted clients and consultants while working in the heart of Uptown Oakland. Someone who is passionate about sticks and bricks and can supervise a project team from concept to completion. Do you enjoy working in Revit and have a degree in Architecture? Then send KTGY your qualifications!
Additional Qualifications:
Minimum 3 years of industry experience
4-year Architectural degree preferred and/or combination of required education and experience.
Ability to work on multiple projects and maintain effective communication and quality control.
Demonstrated ability to plan, schedule, direct work of self and others.
Understanding and proficiency using the following software:

Revit
SketchUp
Adobe Suite
MS Office