Project Architect/Project Manager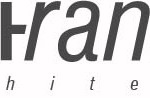 Website Kuth Ranieri Architects, LLP
Job Description:​Project Architect / Project Manager
Experience Level: ​8 + Years
Kuth Ranieri Architects is a research-based design firm co-founded by Byron Kuth, FAIA, and Elizabeth Ranieri, FAIA, with offices in San Francisco and the Boston area. Their team of architects and cross-disciplinary designers has earned a national reputation for innovative works of architecture that integrate environmental awareness with contemporary approaches to design, technology, and craft.
We are currently searching for candidates to join our vibrant studio culture who are interested in working on a variety of project types, including large public and mixed-use projects, multi-family and single family residential. We are seeking a project architect / project manager with 8 + years of deep experience with civic, mixed-use, and multi and single family residential projects. We are looking for an individual with strong leadership and excellent management skills, as well as strong design and graphic sensibilities.
Candidates for this position should be professional, flexible, self-motivated, articulate, amiable, and able to work with and direct a larger team. California / Massachusetts state licensures and LEED accreditation are preferred, but we are open to candidates that are on a pathway toward licensure. The candidate should be experienced teaming on various complex project types as well as managing day-to-day operations within the context of a small office. Experience with projects in the City of San Francisco and/or the State of Massachusetts is preferred, and specifically within the housing, municipal,aviation, retail, and transportation sectors. Experience with business development, contracts, and marketing is a plus.An advanced degree in architecture is preferred.
This position consists of the following core responsibilities but is not limited to them:
Lead a design team, setting clear expectations and goals for project staff
Manage and coordinate project consultants and maintain all project documentation
Manage all phases of project delivery – Conceptual Design through Construction Administration
Assist with proposals, RFPs and other marketing materials
Perform project related research
Coordinate project permitting process with local agencies
Document projects using Autocad and Revit (Revit is a MUST)
Successful candidates will possess:
Ability to work collaboratively and flexibly with Principals and team
Ability to work on multiple projects simultaneously
Ability to work directly with clients and multiple stakeholders
Strong verbal, graphic, and written communication skills
Strong creative design and problem solving at multiple scales
Familiarity with: Adobe Creative Suite, Rhino, Bluebeam
Willingness to work off-site with our JV partners