Full Time
October 8, 2022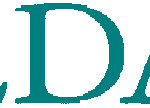 Website LDA Architects, Inc.
Small firm feel with big firm projects.
Architectural Designer I
Dynamic, engaged architectural firm with a 71-year old history, broad range of building types & sizes has an Architectural Designer I position available for a dedicated, passionate team member with strong people skills and lots of energy. Project sectors include aviation, healthcare, corporate office buildings, interiors, and multi-family housing.
The position is a long-term and career advancement potentials based on performance. We offer competitive salary and benefits package including paid professional licensure and continuing education opportunities. We offer a unique environment in which staff is able to work on a great variety of projects with involvement in every phase of the design and have hands on experience from client interactions through in-field construction coordination.
Our office is located within walking distance of all major transit systems and San Francisco Design Center
Qualifications:
        Professional degree in Architecture
        Team player with creative and organizational talent
        Min 2 years of full-time experience in Architecture
        Excellent verbal and writing skills
        Commitment to licensure and IDP requirements
        Software:
o    Proficiency with Revit and AutoCAD
o    Exceptionally strong design and graphic abilities (Sketch-up Modeling, photorealistic renderings, Adobe Creative Suite) Hand sketching is plus
o    Microsoft Office
        Working knowledge of California Building Codes and ADA Accessibility Codes
        Construction document experience
        LEED Accreditation is desired
        There will be client interaction for this candidate; a professional and confident demeanor is critical
Responsibilities:
·         General Requirements
o    Support Architects and Designers across all projects
o    Assist with project coordination, organization of presentations, drawing sets and deliverables
o    Understands time management and completes tasks on schedule
o    Learns and applies office standards of design, quality control, and production
·         Work with design team to develop design ideas
o    Analyzing site
o    Field exploration
o    Developing space plans
o    Exploring design options
o    Selecting fixtures and finishes
·         Assist with document production on all phases, using office software
o    Prepare presentations
o    Prepare construction drawings
o    Assist with consultant coordination
o    Assist with product selections and specifications coordination
o    Assist and learn exterior/interior drawing and detailing
·         Assist with construction administration; submittals, RFIs, Drawing editing
Office Culture
At LDA we work hard, but we also know the importance of having some fun. We have a number of social activities, and also opportunities for community involvement. We celebrate new employees, project milestones and employee anniversaries.
A balanced and healthy life is also important. To support this, LDA offers flexible hours, comprehensive benefits including medical, dental, vision, disability, life insurance and paid time off.
Additionally, to help support and encourage employee development, we actively arrange lunch & learns, educational site visits, provide a training allowance including reimbursement for architectural licensure, and LEED certification. There are plenty of opportunities to learn from both external and internal experts.
To apply for this position, please follow the instructions below:
·         Email to: LDA Architects, Human Resources at ldaarch@pacbell.net . Include in email subject line: Architectural Designer I, your name
·         A detailed cover letter in the body of the text (including your current availability)
·         Resume (separate single file in PDF format only)
·         Work samples (separate file in PDF format only  – no files over 5MB)