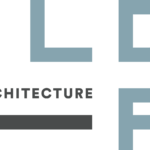 Website LDP Architecture
LDP Architecture (Levy Design Partners) is a 10 person award winning architecture firm located in SOMA on South Park in San Francisco.  We specialize in design of affordable and market rate multi-unit housing, new construction and renovation of both housing projects and educational facilities.
We are currently seeking a full-time, hourly, Designer.  This individual will work with principal and staff to assist in feasibility studies, design, production of Planning and construction documents, and construction administration.
Job Responsibilities
Work on, and gain experience, in all stages of design and construction including interaction with the Client, City Officials, and Contractor
Assist in initial design and feasibility studies including producing presentation materials
Assist staff in the production of design development, coordinating with consultants, and permit drawings for submittal to City Officials and construction documents for use by the Contractor
Assist project manager during construction administration in responding to RFIs and producing additional drawings
Qualifications & Skills
Bachelor's Degree in Architecture
Minimum 3-5 years of office experience in new construction of multi-unit housing and/or renovation of existing multi-unit housing
Strong design skills, interested in professional growth, and have experience in assisting with SD, DD, and CD drawings.
Proficient in AutoCAD & Revit, Sketchup, Adobe Suite including Photoshop and InDesign, and Microsoft Office
Ability to efficiently work on multiple projects simultaneously and successfully
Knowledge in state, local building codes and accessibility requirements
Ability to work from home during shelter in place but also capable of visiting jobsites throughout the Bay Area as well as work on premises in our San Francisco office post shelter in place.
Salary will be commensurate with the level of skill and experience.  We offer competitive pay and a full benefits package, including paid vacation and sick leave, health insurance, 401(k), and other benefits for professional growth.
How to Apply:
Submit a resume and portfolio via email to info@ldparchitecture.com