Full Time
Salary: commensurate with experience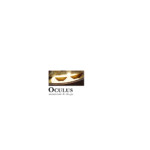 Website Oculus Architecture & Design
Oculus Architecture and Design is a small and dynamic Emeryville firm with a project base ranging from low-rise mixed-use commercial developments to rigorously designed, intricately detailed custom residences.  We take great pride in our architectural product, both graphic and built, and consistently strive to meet and exceed the expectations of our clients.  While our design vocabulary is project specific, our design philosophy is constant – we are committed to producing quality architecture that exemplifies design integrity coupled with the craft of building.  See our website at www.oculusarch.com.
Oculus is currently seeking a Junior Level Architect to fill a full time position that offers experience in all aspects of project development – from initial design concepts through the development of working drawings and the completion of construction.  The ideal candidate will have excellent design and graphic skills, and be adept at communicating directly with clients, city officials, and contractors.
Compensation commensurate with experience. We offer a typical benefits package including holidays, PTO, and medical insurance stipend.
QUALIFICATIONS
·         Architecture degree from an accredited college required.
·         3 years of experience preferred.
·         Skilled in AutoCAD, Adobe Creative Suite, Sketchup, and other 3D programs.
·         Excellent graphic skills.
·         Model making skills desirable.
·         Excellent communication skills, both verbal and written.
·         Working knowledge of wood framed construction and general understanding of California's building codes is a plus.
·         Experience in both design and construction documentation phases is a plus.
·         Legal work status in the United States.
HOW TO APPLY
Please send a cover letter, resume, and work samples (both personal and professional)  to jim_oculus@earthlink.net.  Please limit the size of the attached documents to a total of 10MB, maximum. Please, no phone calls or drop-ins.