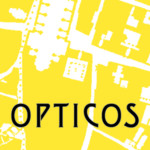 Website opticosdesign Opticos Design, Inc.
Architects, Urban Designers, and Housing Strategists
Opticos Design, Inc. is a small, award-winning urban design and architecture firm in Downtown Berkeley, CA near the BART Station and along a Bike Boulevard. Our team of thought leaders is celebrating over 20 years of finding solutions to the most challenging housing and community issues of our time. We are looking for a team member to help us continue to design and deliver innovative, 21st Century housing choices in communities across the country as thought leaders in the Missing Middle Housing movement. You will work on projects from conceptual site planning and architectural design through full architectural documents. You might create a hand-drawn sketch on trace and/or a quick 3D model in SketchUp to clearly convey an idea or set of ideas in this process. The projects will range in size from an acre or less up to 40 plus acres. Innovation in housing type design is a core part of every project, and we want someone who is self-motivated and excited to explore housing types that meet the needs of modern living. You will either work with a small team or independently on the creation of the deliverables and management of the project or project components. Once site planning is completed, this person will need to be able to take the housing type designs through to full construction documents with limited oversight.
Primary Responsibilities
Support Project Manager with internal production management to plan, organize, direct and control projects from initial scope, schedule, and budget development through conceptual design to project delivery, to provide well-designed, high-quality, timely and profitable results
Assemble CDs for housing using type V construction
Coordinate design with IBC and IRC building codes
Manage small projects
Supplemental Responsibilities
Assist in designing and producing master plan and architectural design documents using Opticos' standards and templates and contribute to the continuing development of these templates and standards
Generate compelling presentation drawings and diagrams that clearly illustrate design concepts in the Opticos style, via hand drawing and computer rendering
Provide direction for other internal team members on master planning and architecture projects
Assist with research and development projects
Provide outstanding service and responsiveness to clients and vendors
Maintain accurate timesheets with daily record of time spent by project
Qualifications and Experience
Professional-level degree in Architecture and 4+ years' related experience, including assembling permit and construction documents
Strong design skills in architecture
Intermediate to advanced knowledge of Adobe InDesign, Photoshop, and Illustrator; SketchUp; Vectorworks or Revit; Microsoft Word and Excel. Digital rendering skills a plus but not required
Solid problem solving, design, and time management skills. Able to interpret and apply complex policies and procedures in a timely fashion
Experience in document writing and editing
Solid interpersonal, written, and verbal communication skills; articulate and professional, yet service-oriented and approachable
Self-motivated with stellar work ethic and a demonstrated penchant for ownership and leadership getting the job done
Great attitude and sense of humor
Benefits and Perks
Environmentally and socially conscious organization
Engaging and supportive staff culture
Convenient location in downtown Berkeley close to public transportation
Full benefits and paid company holidays
Dog friendly
Hybrid remote/onsite work due to COVID-19 precautions
Process to Apply
Please send your cover letter, resume, and portfolio to careers@opticosdesign.com. Tell us what excites you about this opportunity and how you can help us make an impact.
Opticos is an Equal Opportunity Employer. At Opticos, we hire great people from a wide variety of backgrounds, not only because we value diversity, but also because we know that it makes us stronger. In recruiting for our team, we welcome the unique contributions that you can bring. Research shows that women and people from underrepresented groups often only apply to jobs if they meet all of the qualifications. However, no one ever meets 100% of the qualifications. Our organization encourages you to break that statistic and to apply. We look forward to your application.