Architectural Designer, Job Captain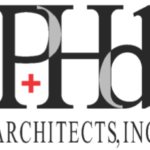 Website PHd Architects Inc
PHD Architects is a dynamic and growing, medium size Architectural firm in the East Bay near Walnut Creek. Our firm specializes in healthcare, hospitals, clinics, labs and institutional projects. We have an opportunity for full-time, permanent employment in the role outlined below:
· Looking for a strong motivated individual to work on diverse and exciting hospital projects, including radiology, surgery, labs, plaza, theater, clinics, lobby, conference rooms, offices, site work, etc.
· Multi–tasking is critical as you will work on various projects in different phases of design and construction.
· Our Architects and Project Managers have many years of experience and will mentor you through the project process and early stages of your career.
· You will work closely with Project Managers on deliverables such as, code research, feasibility studies, pre-design, schematic design, planning, budgeting, design development, construction documents, detailing, jurisdiction permits, and construction administration.
· This role requires coordinating with outside consultants. Knowledge of structural, mechanical, and electrical systems is desirable.
· Demonstrate a high level of proficiency with AutoCAD, Photoshop, Excel, Word, Outlook, and similar software.
· Minimum bachelor's degree in architecture from an accredited university.
· Experience with OSHPD is a plus, but not required.
This is a great opportunity to learn, grow and work on exciting and challenging projects. PHD is a friendly, fun, and busy environment. Position includes full benefits, health insurance, dental, and 401K.
Please submit your resume and cover letter. We are happy to connect and discuss this opportunity with you.