Job Captain – Architecture Firm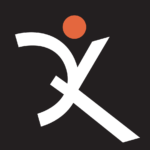 Website https://twitter.com/QKArchitects Quattrocchi Kwok Architects
K-12 #Education #Architecture | Master Planning | #Green #Design
About Us
At Quattrocchi Kwok Architects (QKA), we focus on work-life balance and a collaborative team
approach to meet client needs. In our work, we strive to Make a Difference in what we do,
through dedication, sustainable designs, and community involvement. We design purposeful and
distinctive learning environments and find our work to be challenging and rewarding.
The Position
We are looking for a dynamic individual to join our team as Job Captain.
As a Job Captain, you are responsible for the construction of the BIM Model and the
production of 2D documents. You would act as the primary resource throughout the project,
from start to finish, working collaboratively with the Project Architect and Design team.
These responsibilities are typical but are not all-encompassing. Each person is expected to
work collaboratively as a team and to assist in any duties required to deliver a quality product
on schedule, and within the project budget and the budgeted hours provided.
Primary Responsibilities
Production of BIM Model(s) and project drawings and for the accuracy, quality, and
consistency of the work product
Produce phase deliverable documents and presentation materials according to office
standards, project contract requirements, and the design direction of the Project
Architect
Leading the constructing and maintenance of the project BIM Model(s) at ine direction of
the Project Architect/Designer
Review and coordinate the work of BIM Modelers and Junior Designers to ensure overall
quality and accuracy of the BIM Model and 2D documentation and adherence to QKA
standards
Organize, collaborate with and lead with other members of the project team in the
production of BIM Model and 2D documentation
Ensure compliance, in cooperation with the Project Architect, with all building codes, DSA
(and other agency) procedures, related forms, applications, and processes
Coordination of consultant work in cooperation with the Project Architect, including
review and integration of 3D BIM Models and 2D work
Attend job site meetings, issue supplemental instructions and RFI responses, process
submittals and drawings review during Construction Administration
Coach and mentor junior staff, share experiences and lessons learned to increase the
firm's common knowledge
Qualification and Skillset
Bachelor's Degree in Architecture or equivalent education/experience required
Minimum 3 years of experience in the field of Architecture developing BIM Models and
2D Documentation
Understanding of BIM standards and practices
Proficient use of BIM software and associated computer programs
Good written and verbal communication skills
General knowledge of sustainable design, construction materials, engineering disciplines,
and construction techniques
Experience working collaboratively as part of a team
Compensation and Benefits
Your health and welfare are a priority to us, we offer a competitive compensation package,
including Employee Stock Ownership Plan (ESOP), Medical, Dental, Vision, Flexible Spending
Account (FSA), Paid time off (PTO), and Sick leave. Professional growth is also important,
QKA will reimburse for ARE test and job-specific continued education.
How to Apply
Submit cover letter, resume, and portfolio samples with an indication of your role on the
projects submitted to careers@qka.com