Project Architect/Designer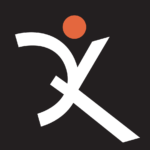 Website https://twitter.com/QKArchitects Quattrocchi Kwok Architects
K-12 #Education #Architecture | Master Planning | #Green #Design
About Us
At Quattrocchi Kwok Architects (QKA), we focus on work-life balance and a collaborative team
approach to meet client needs. In our work, we strive to Make a Difference in what we do, through
dedication, sustainable designs, and community involvement. We design purposeful and distinctive
learning environments and find our work to be challenging and rewarding.
The Position
The Project Architect/Designer is responsible for developing the design direction on projects and
supervising BIM Modeling and document production on a project. This position is full-time,
salaried if licensed, and a hybrid/remote option may be available for this specific role.
Primary Responsibilities
• Responsible for the development and execution of the project design and leadership of the
project team.
• Technical developments of the project including responsibility for detailing and
specifications.
• Project Management of an in-house team and direct supervision of the development of the
project, both in the BIM Model and 2D documentation, to ensure overall quality and
accuracy. Includes development and monitoring of project work plan.
• Detailed coordination and supervision of consultant work to identify and resolve conflicts
and design issues.
• Primary point of contact and responsible for communication with the client regarding the
project in collaboration with the CA Project Manager and Associate.
• Responsible for compliance with all building codes, DSA (and other agency) procedures,
related forms, applications, and processes.
• Training and mentorship of team members to grow their skillset and increase their
knowledge.
These responsibilities are typical but are not all-encompassing. Each person is expected to work
collaboratively as a team and to assist in any duties required to deliver a quality product on
schedule, and within the project budget and the budgeted hours provided.
Qualification and Skillset
• Architectural License preferred but not required.
• Minimum 5 years of experience in the field of Architecture, preferably with K-12 schools.
• Must be proficient in the use of BIM software and associated computer programs.
• Strong written, graphic, and verbal communication skills and experience communicating
with clients and consultants.
• Knowledge of building codes, standards, and experience working with governmental
agencies.
• Knowledge of sustainable design, construction materials, engineering disciplines, and
construction techniques.
• Experience working collaboratively as part of a team.
Compensation and Benefits
Your health and welfare are a priority: our compensation is competitive, we offer a generous
comprehensive benefit package that includes employer-paid options for medical, dental, and
vision for our employees. Employee Stock Ownership Plan (ESOP), Flexible Spending Account
(FSA), Family-focused work-life balance, Paid time off (PTO), and 401(k). Professional growth is
also important to us: QKA reimburses for ARE Exams and job-specific continued education. We
celebrate diversity, inclusion, and wellness with an active committee that is welcoming to all.
We are proud to be a Just Organization!
How to Apply
Submit cover letter, resume, and portfolio samples with an indication of your role on the
projects submitted to careers@qka.com