Healthcare Project Architect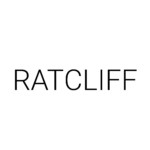 Website Ratcliff
Join Ratcliff to discover what is important, imagine the potential and design for extraordinary outcomes.
We are seeking talented individuals who possess exceptional character, open-minded thinking, a disciplined approach to work and the motivation to transform the built environment.
Attributes
Critical thinking
Strong design sense
Deep intelligence and curiosity
Strong work ethic
Ratcliff possesses a vibrant vision, a drive for innovation and a commitment to sustainable design. With a legacy in the San Francisco Bay Area since 1906, the firm's staff of ~60 are dedicated to discovering what is important to our clients and our community, imagining opportunities for our clientele to grow beyond their current state of existence, and to design for extraordinary outcomes.
Ratcliff's Healthcare Practice is well-recognized as a regional leader in the planning and design of acute and ambulatory care facilities. The Practice is seeking a team player to work on a variety of projects with attention to design detail and constructability. The ideal candidate must be well-organized, possess strong communication skills and excellent follow-through.
Qualifications
Minimum 5 to 7 years' professional experience in technical production of architectural projects.
Interest or experience in Healthcare-oriented project work is desirable.
Bachelor's degree in Architecture.
California license or significant progress toward is preferred.
Works well in a collaborative/integrated environment.
Strong presentation skills and exceptional graphic abilities using Revit, SketchUp, AutoCAD, Adobe CS, BlueBeam Revu and Microsoft Office.
Candidates must have legal working status in the U.S. as Ratcliff will not be sponsoring work visas at this time.
Ratcliff, an Equal Opportunity Employer, is conveniently located in Emeryville, between Berkeley and Oakland, just across the Bay Bridge from San Francisco. We provide a competitive salary and benefits package. To apply, submit resume with cover letter addressed to hr@ratcliffarch.com. No phone calls or drop-ins, please. All responses will be held in confidence.