Architectural Job Captain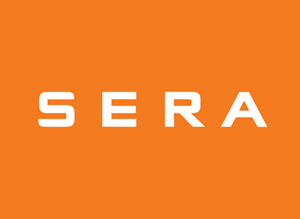 Website SERAarchitects SERA Architects
This position leverages your previous experience to propel your growth into a leading design contributor at SERA. You will have the ability to create and test design ideas independently as well as to help translate team-generated ideas into actionable next steps for yourself and less experienced staff.  You must be flexible and able to quickly pivot to meet client needs, while also helping to establish and work toward aspirational goals for user experience, sustainability, equity, and inclusion.  Opportunities include conducting independent research, presenting design progress internally and externally, and helping the broader team to deliver projects from concept through construction.
In order to be successful in this role, you will need to be able to conceptualize rich spatial environments and massing in a collaborative team environment using an array of tools and media.  Scales of engagement range from the immediate human scale up to the master planning of expansive districts.  While the ways in which you communicate these designs can vary, it is generally expected that you will be fluent in the creation of diagrams and renderings, with preference given to those capable of delivering more complex visualizations, such as virtual and augmented reality environments and/or video productions.

About SERA
SERA is a progressive, 100% employee-owned architecture, interior design and urban design & planning firm based in Portland, Oregon. Since 1968, SERA has been instrumental in the development of the city's national reputation for livability. In 2015, we opened a second office in the San Francisco Bay Area where we service Silicon Valley and other California clients.
Our culture reflects our commitment to great design, client service, and sustainability. SERA provides our employees with an enjoyable work environment and opportunities for professional and personal development.
Duties and Responsibilities 
   Primary
Understand and ensure adherence to SERA's graphic standards across team members.
Create graphic presentations such as design review, client presentations and marketing collateral.
Research and coordinate details regarding specific scopes of work and/ or sub consultants.
Work with product vendors/ manufacturers to develop architectural details.  Coordinate with other team members and building systems/components.
Ability to perform independent construction contract administration.
Supervise, coordinate, plan and review the work of 1-3 staff members.  This includes the mentoring of staff on project teams.
Use the building code to develop architectural drawings. Provide code interpretations supporting the project objectives.
Support the project by interacting with jurisdictions to obtain building permits.
Interact with the client to achieve project goals.
Familiarity and adherence to project contract requirements.
   Additional 
Interact with other SERA resources to achieve project goals.
Other duties as assigned.
Education and Experience
Requires a Bachelor or Master's degree from an accredited program.
Generally have 4 – 7 years of industry experience in an architect's office.
Proficiency in Autodesk Revit, Adobe Creative Suite, and MS Office Suite required.
Knowledge, Skills, and Abilities
Knowledge of Enscape, Lumion, Bluebeam, Rhino, Formit, and/or Sketchup preferred.
Ability to communicate through verbal, written and graphic communication formats.
Ability to determine the right tool for the task.
Ability to prioritize and evaluate multiple important tasks.
Established critical thinking to identify strengths, weaknesses or alternate solutions to a problem with some supervision.
Develop professional judgment and decision making processes to determine the most appropriate course of action.
Develop leadership skills that motivate and guide teams and projects to desired outcomes.
SERA Architects Inc. is an Equal Opportunity Employer.