Architectural Project Assist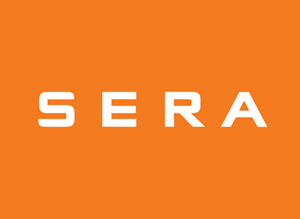 Website SERAarchitects SERA Architects
This is an entry level position for new or recent graduates who have little, limited or no work experience in the design profession. Opportunities at this level are endless. You will be able to work on a variety of project types in a variety of entry level roles, often working directly with principals or project managers.  You can experience a broad range of responsibility across various exciting projects.

About SERA
SERA is a progressive, 100% employee-owned architecture, interior design and urban design & planning firm based in Portland, Oregon. Since 1968, SERA has been instrumental in the development of the city's national reputation for livability. In 2015, we opened a second office in the San Francisco Bay Area where we service Silicon Valley and other California clients.
Our culture reflects our commitment to great design, client service, and sustainability. SERA provides our employees with an enjoyable work environment and opportunities for professional and personal development.

About Workplace
The SERA Workplace team enables businesses and organizations to transform their vision, culture and objectives into purposeful built environments.  Our design team employs planning frameworks and outcome-based design strategies to maximize value in real estate solutions for sustainable design, interior environmental quality and space planning principles.  We create visually and spatially compelling places that engage the workforce and create a rich cultural experience.
Our Workplace team brings diverse professional skills in architecture, interior design and engineering to create solutions that enrich human health, performance and happiness for both local and global organizations. The work is high performance, high velocity, and highly collaborative. Our teams achieve their highest performance as integrated teams with owners and builders.

Duties and Responsibilities
   Primary
Create and modify drawings as directed by others.
Check own work prior to review by others.
Understand and adhere to SERA's graphic standards.
Create graphic presentations such as design review, client presentations and marketing collateral.
Additional
Coordinate specific details or work scope with sub consultants with supervision.
Work with product vendors/manufacturers to develop architectural details with supervision.
Navigate and understand how construction documents are assembled.
Begin to understand trends in the A/E/C industry.
Begin to understand how building codes affect building design.
Begin to understand architectural specifications and the project manual.
Other duties as assigned.
Education and Experience
Requires a Bachelor or Master's degree from an accredited program.
Generally have 0 – 2 years of industry experience in an architect's office.
Experience with Autodesk Revit, Adobe Creative Suite, and MS Office Suite required.
Knowledge, Skills, and Abilities
Knowledge of Sketchup, Bluebeam preferred.
Ability to communicate through verbal, written and graphic communication formats.
Develop ability to determine the right tool for the task.
SERA Architects Inc. is an Equal Opportunity Employer. 
To apply, please follow this link here.