Intermediate Designer – Residential & Commercial
Full Time
$65,000-85,000 USD / Year
Salary: $65,000-85,000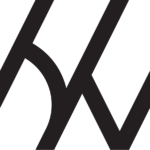 Job Summary:
We are seeking a talented Intermediate Designer who is interested in working on a wide variety of locally based projects in a small office environment based in downtown Oakland. This individual would be responsible for design, presentation materials, and drafting on projects. They will work under the supervision of a senior project team member, but with opportunities to interact with clients and consultants throughout the design process.
Education & Experience:
Graduate of an accredited Architecture program with a minimum of 4-6 years of direct experience and an architectural office(s).
General knowledge of private single-family residential (multifamily ok) and/or commercial architecture, interior design experience a plus. Basic experience in design development and presentation documents. The ideal candidate has a basic understanding of coordination with building systems, e.g., MEP & structural. Ability to interpret plans and specifications. Capable of solving design and detail problems under direct supervision. Basic knowledge of product costs, the entitlements process, and 2022 CA Building Codes, along with a desire to work on a wide range of project types and scales.
Qualifications and Responsibilities:
1. Fluency in Revit, AutoCAD, Bluebeam, and Adobe Creative Cloud. Knowledge of other 3D modeling software along with comfort in alternative forms of representation (sketching, physical modeling, painting, etc) a plus.
2. Under the direction of the senior project team member, carries out the design and/or production aspects of the project.
3.  Coordinate consultant drawings.
4.  May assist with the selection and specification of material and finishes.  Assists with the selection and specification of furniture, equipment, and/or finishes.  Coordinate with manufacturers and dealers.
5.   Assists in construction administration, including submittal and shop drawing reviews, along with periodic site observations of construction projects.
What We Offer:
·  BENEFITS – paid holidays, paid personal/vacation days off, health plan, 401(k), and commuter benefits.
·   FLEXIBILITY – While we work best when everyone is together in a collaborative environment, we can offer a hybrid work schedule.
·    SUPPORT – We offer financial reimbursement for professional development, licensure, certification, and training. We encourage and welcome you to voice personal and professional goals and ask for our support.
·    GROWTH – We offer an opportunity for you to be involved in all stages of the design/construction process and interact directly with the various members of the consultant/client team. A small office allows for exposure and experience in all aspects of a project.
To Apply:
Please submit a resume, and samples of work to tyler@shelterwerk.com. Please include a few sentences at the beginning of your cover letter or email to describe yourself, your interests, or even your tastes in movies. We want to hear about you!
Salary: $65,000-85,000