Project Architect / Job Captain
Full Time
Salary: competitive
US work visa required
June 30, 2021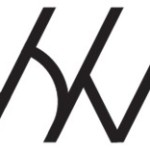 Website shelterwerk
work published in Dwell and Interior Design
SHELTERWERK is a full-service architecture and interior design firm in downtown Oakland that has been showcased in various publications including industry-leading magazines like Dwell and Interior Design.  See https://shelterwerk.com/about.
Our work encompasses a diverse mix of ground-up projects and renovations throughout the Bay Area, including workplaces, libraries, restaurants, commercial housing, and private residences.
We are seeking a talented Project Architect or Job Captain to join our creative team of 6.  In this role you will be responsible for day-to-day management and design/production of commercial projects from start of design through construction. This is a full-time position for a creative and organized generalist that loves to wear several hats.
QUALIFICATIONS
Graduate of an accredited architectural school with a minimum of 7-12 years diverse experience in the United States–at least three of which in California. Good written and oral communication skills. CAB licensure is preferred, but we are open to candidates that are on a pathway toward licensure.
EXPERIENCE
Background in commercial architecture with experience in design development and presentation documents. Knowledgeable and able to coordinate site and building systems, e.g., Civil, MEP & Structural. Ability to generate and interpret plans and specifications. Ability to produce construction documents of complex commercial projects. Some knowledge of product / construction costs, the entitlements process; good knowledge of current CA Building Codes.
TECHNICAL
Well-rounded design, presentation, and technical skills. Fluency in Revit and AutoCAD; Basic Adobe Photoshop and InDesign skills.
DUTIES AND RESPONSIBILITIES
1.       Carries out the design, under the direction of the Principal-in-Charge.
2.       Production aspects of the role will be focused on architectural detailing and oversight of the compilation of drawing sets, including specifications.
3.       Lead programming effort, schematic design, design development, and development of construction documents.
4.       Coordinate building systems and consultant drawings.
5.       Assists in construction administration including project site visits, submittal and shop drawing reviews.
TO APPLY
Please submit cover letter, resume, and samples of work to elisabeth@so-arch.studio. We welcome and encourage diversity in our workplace.
WE OFFER
–  WORK-LIFE BALANCE – while we offer excitement and challenge, we encourage you to have a life beyond the office.
–  FLEXIBILITY – Currently due to Covid-19 pandemic, we are all working from home. We are in the process of defining what kind of hybrid model we will offer once return-to-the-office work will be offered.
–  SUPPORT – We offer financial reimbursement for professional development, licensure, certification, and training.  We encourage and welcome you to voice personal and professional goals and ask for our support.
–  BENEFITS – paid holidays, paid personal/vacation days off, health plan, 401(k), competitive salary, commuter benefits.