PROJECT MANAGER – RESIDENTIAL (SIGNING BONUS!)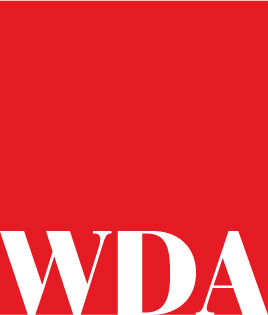 Website William Duff Architects
DESIGN FOR A MODERN WORLD
WDA – San Francisco Business Times Best Places to Work List (2020, 2022)
Signing bonus – $7,000!  William Duff Architects (WDA) is looking for a Project Manager with 7+ years of experience to join our Residential Practice. We are an award-winning, inclusive architecture firm, comprised of bright, creative, motivated people. Built as a people-based practice, we were recognized as the only architecture firm to make it on the San Francisco Business Times Best Places to Work List (2020, 2022). With capabilities in multiple sectors, we specialize in residential, workplace, hospitality, and retail across the Bay Area and beyond. We offer competitive salaries, full benefits, a transit-friendly brand-new workplace, and opportunities for professional growth.
Mission Statement:
WDA is passionate about serving our clients through the creation of innovative, sustainable architecture delivered through excellent project management.
Core Values:
Communication – We believe sharing ideas in a respectful, collaborative environment is essential to success.
Creativity – We overcome challenges through unique and innovative solutions.
Transparency – We conduct our work with openness, honesty, and integrity.
Excellence – We strive for excellence in all facets of our work.
Growth – We promote the continuous improvement of our firm, projects, processes, and people.
Benefits:
Competitive salaries based on experience
100% employer sponsored health, dental, vision & life insurance
401K retirement plan
Bonuses
Profit Sharing (401K)
Hybrid Work Schedule (In office & local work from home)
Combined PTO
9 paid holidays (includes 2 employee choice holidays)
5 Remote workdays
Annual stipend for professional development
Mentorship program
Architectural licensure support – AXP & ARE
Ergonomic sit-stand workstations
Food and wellness perks
Quarterly office outings
Summer hours
Weekly happy hours
In-house bicycle parking and shower
Commuter benefits
Retail discount program
Qualifications and Skills:
7 or more years of experience working in an architecture office with three years in the designing and managing of high-end residential projects.
Proven ability to effectively manage, motivate and lead a project team.
Strong design ability as representative in sketches, renderings, or other means.
Proficiency with BIM software (Revit strongly preferred).
Proficiency in AutoCAD, MS Office, Adobe Creative Suite, and Bluebeam.
Knowledge of green building technologies, products, and net-zero design strategies.
Experience and/or interest in participating in business development and marketing activities.
Education:
Bachelor or Master Degree in Architecture from an accredited college, university, or equivalent in education or experience.
Certificates, Licenses, Registrations:
Licensure preferred, preferably in California. LEED AP certification encouraged.
Major Responsibilities:
Work closely with Practice Manager to manage multiple active small to mid-sized projects, set up new projects and establish project goals, prepare work plan, and assess staffing needs.
Manage document production by developing design and technical drawings, and research relevant information with the team.
Manage and prepare sketches and concepts with the team, and develop project design with the Practice Manager and Principal.
Ensure that the project conforms to a contractual agreement with the client.
Provide technical expertise for effective detailing and constructability.
Manage project schedule and budget to ensure profitability and completion on time.
Conduct code and product research with the team, and manage the permitting and agency approvals process.
Manage the bidding and negotiation process, and assist the client in the evaluation of submitted bids.
Implement quality assurance/quality control processes to reduce risks and exposure in all phases of the project.
Direct and manage Construction Observation activities, including scheduling, review of shop drawings, field observations, review of change orders, and review of contractor pay requests.
Review project invoices and expenses.
Participate in business development and marketing activities.
Delegate project work, mentor, and motivate team members.
Manages and conducts in-person meetings or work and site visits based on project needs.
Location:
Hybrid Schedule. We are in the office as a team from Tuesdays through Thursdays. Mondays and Fridays are in office optional (local work from home available Mondays and Fridays).
Please submit the following in PDF form by email to careers@wdarch.com (not to exceed 4MB), and include the job title in the subject line:
Resume
A cover letter articulating why you could be a good fit at WDA, and a bit about your personal design inspirations and aspirations
Relevant work samples
How you heard about WDA
No drop-in visits or phone calls, please. WDA is an Affirmative Action and Equal Opportunity Employer (AA/EOE). Candidates must be eligible to work full-time in the United States.  Immigration or work visa sponsorship will not be provided.
Protect our team, protect our community: WDA requires our team members to be fully vaccinated (up-to-date) against COVID-19. If you are hired, vaccination verification documents will be required to complete the hiring process successfully.
LinkedIn Page: william-duff-architects-inc-
Instagram Page: wdarch_inc
Facebook Page: williamduffarchitects