The RYSE Center, located in Richmond California is currently under construction.
RYSE Commons will be a hub for healing, personal development, play, expression, incubating ideas, performances, art, launching businesses, exploring technology, connecting with universities and partners.
The expansion will:
Increase our indoor/outdoor healing-oriented programming by 300%
Create new youth-centered sanctuary and healing spaces that includes increased access to primary care and mental health services
Support community transformation by creating additional space to engage partners in shared educational opportunities
Increase our capacity to co-house critical support programs and services with community and systems partners
Provide access to high-quality facilities for technology exploration, workforce development, and media production
Increase opportunities to engage parents, guardians, and extended support systems
Expand our age range for youth ages 11 – 24
About RYSE
After nine years on the Richmond landscape, the RYSE Youth Center is a place where integral parts of a hurting and glorious city come to shed conflict so that they may seek and create solutions. It took a team to build the Center from the ground up and to sow seeds toward sustainability. It took the team, the city, a small squad of investors, and a staff dedicated to seeing out a vision developed and set by young people. It took years of risks, trials, errors, and successes to get where they are today.
VIRTUAL TOUR: RYSE CENTER
By watching the short introduction video, you'll learn how RYSE Commons can offer an abundance of resources such as healing spaces, garden spaces, academic assistance, and much more! This unique collaborative approach the Architects took in working with their customer is shown through the community's excitement for the development of RYSE Commons.

Click through our slideshows to view the location of the center and to see what the original concept was and how they plan to present it.

Take a virtual 3D walk through of the current sites under construction. You will be able to walk through Floor 1 and Floor 2 and see how the process is going! Renderings of Floor 1 and Floor 2 are also available to view. It's exciting to see it all come to life!
VIDEO: Project Introduction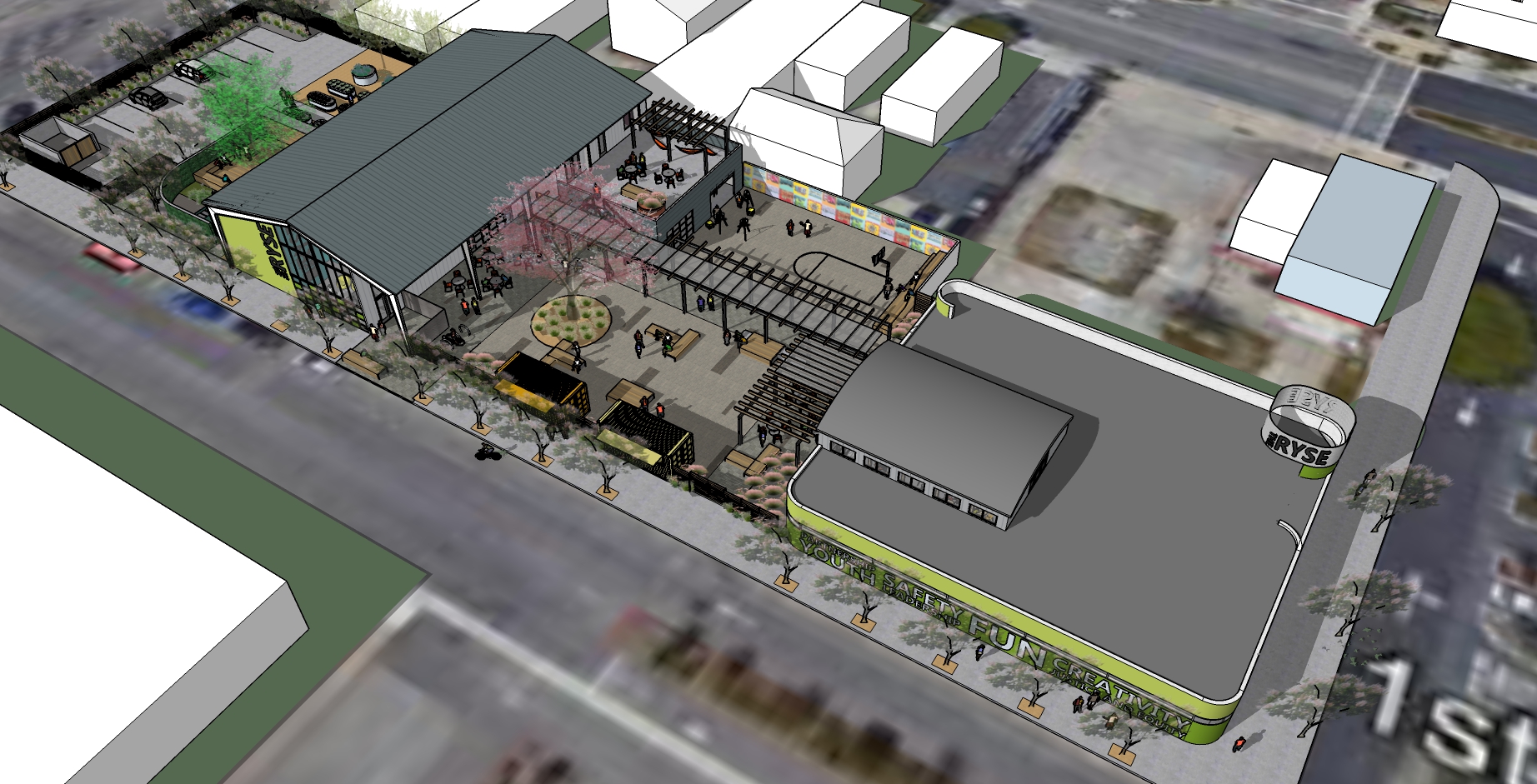 RYSEoverviewaerial-20180402
RYSE courtyard aerial - 20180402
RYSE Bldg 1 Exterior - 20180402
RYSE Bldg 2 Exterior - 20181116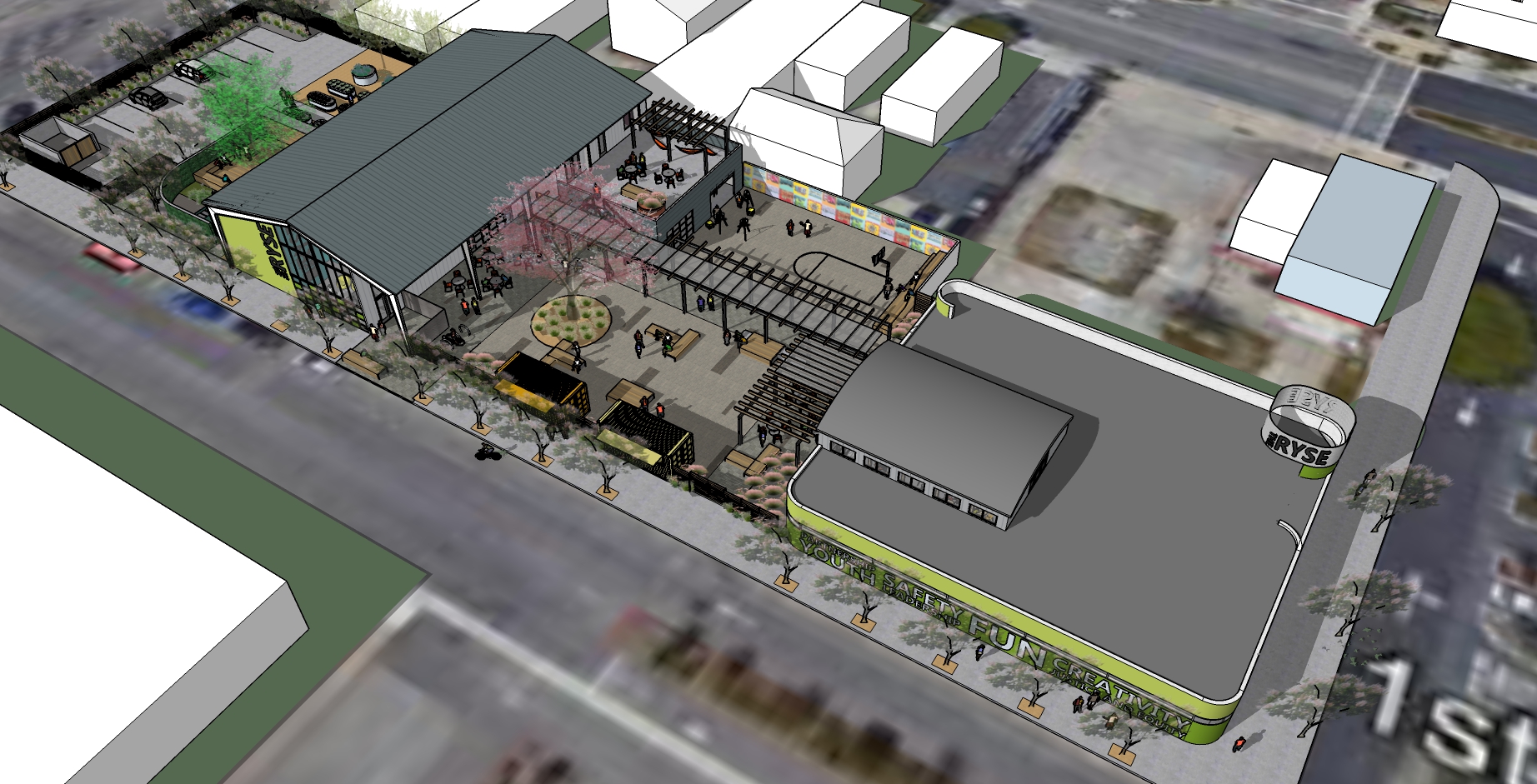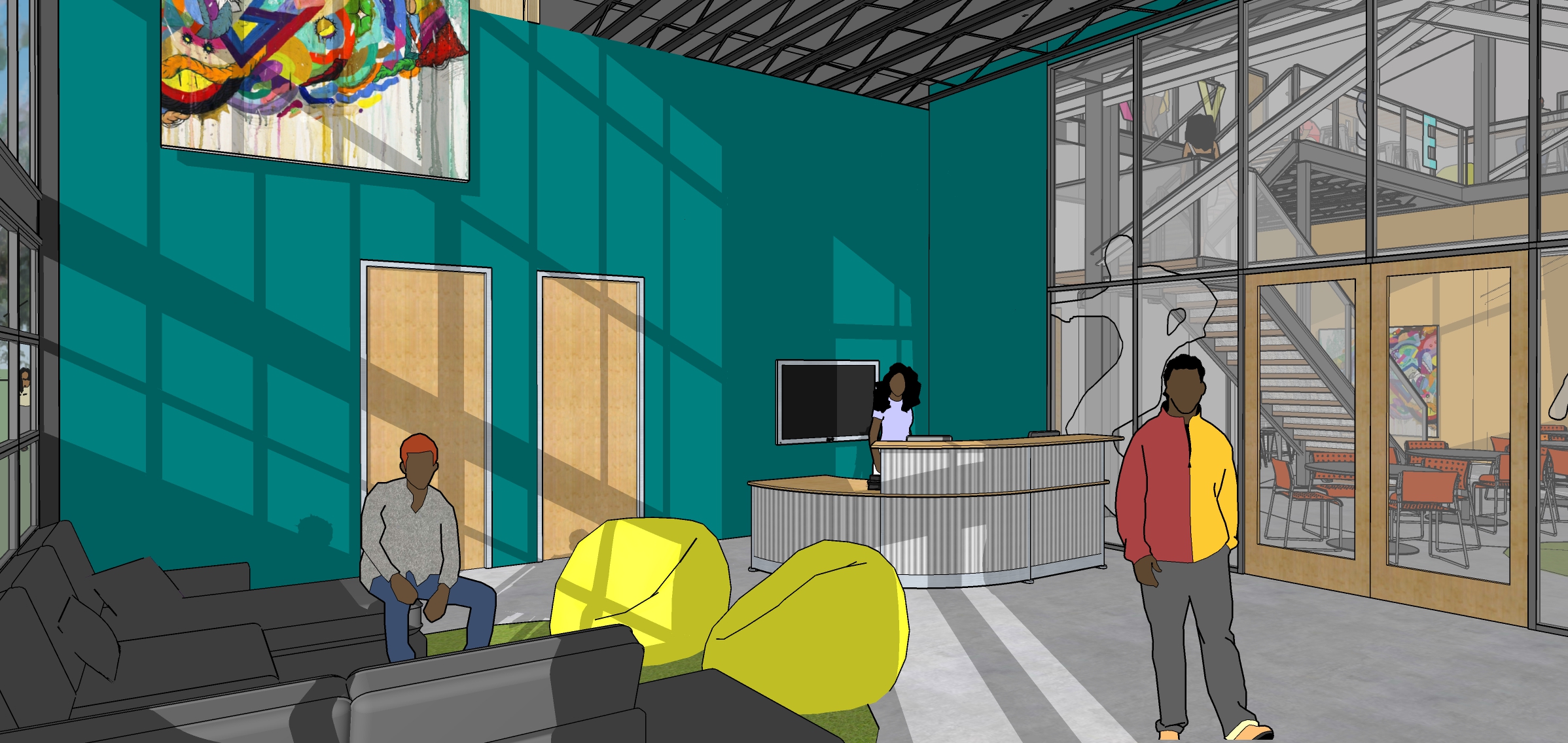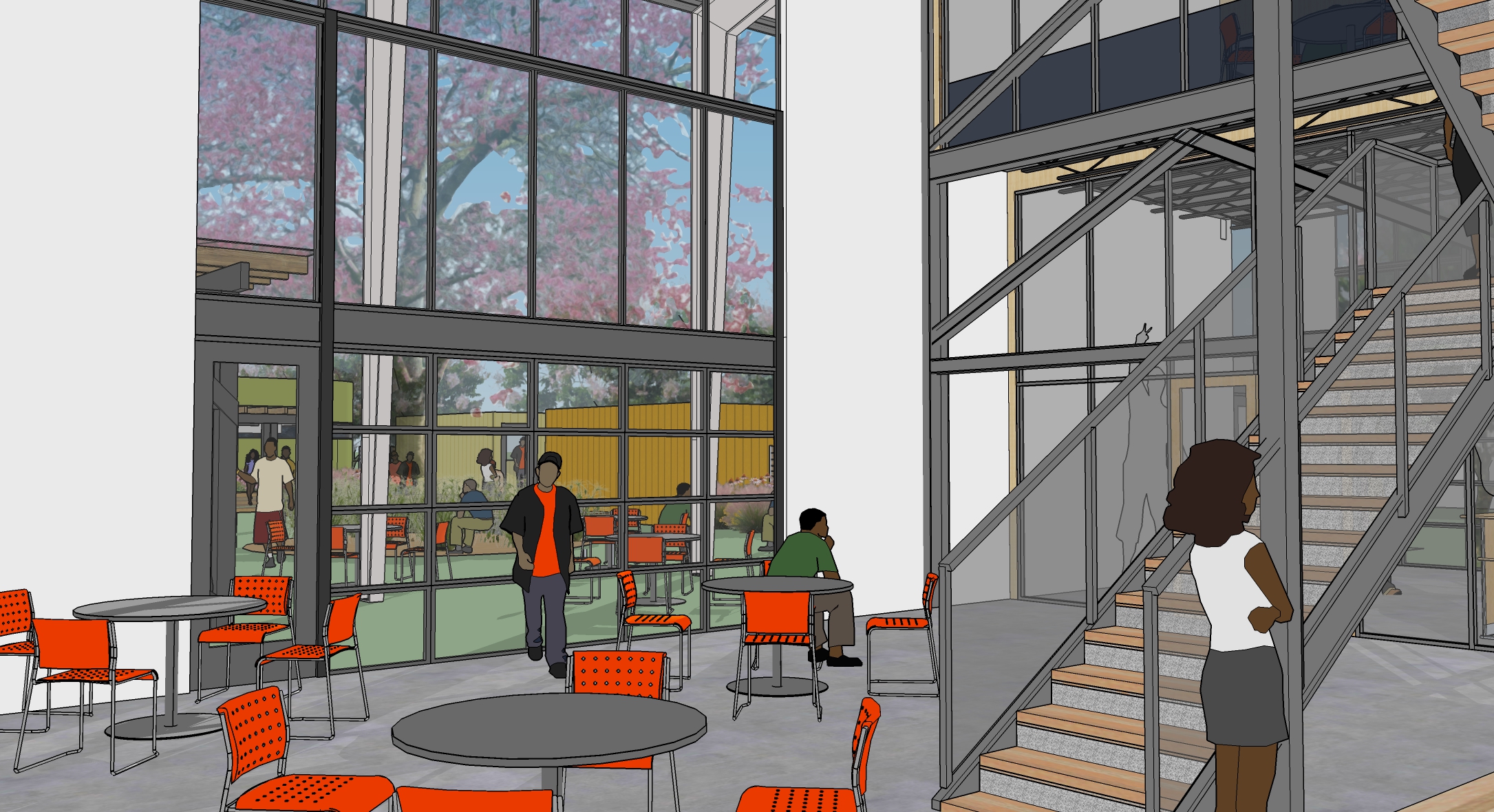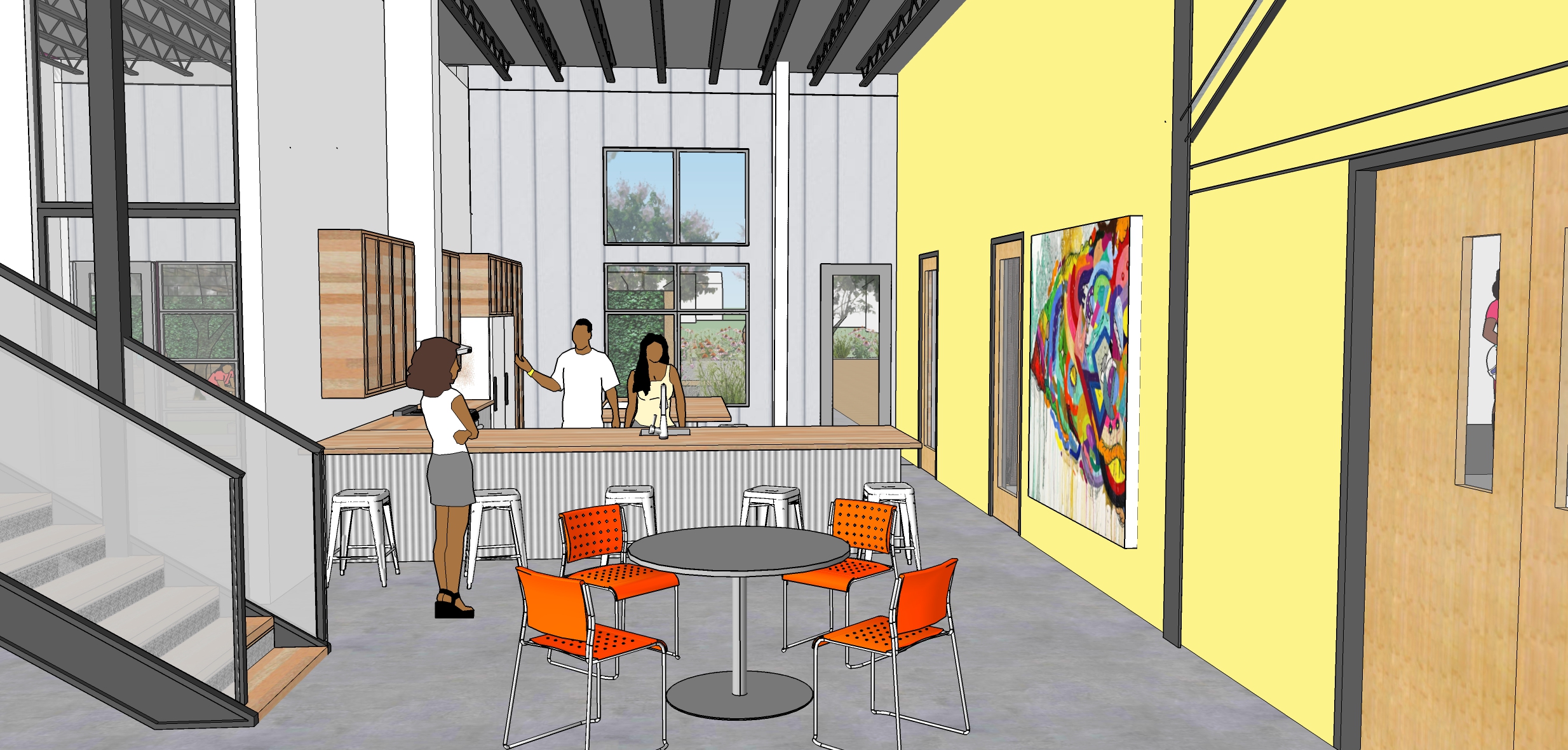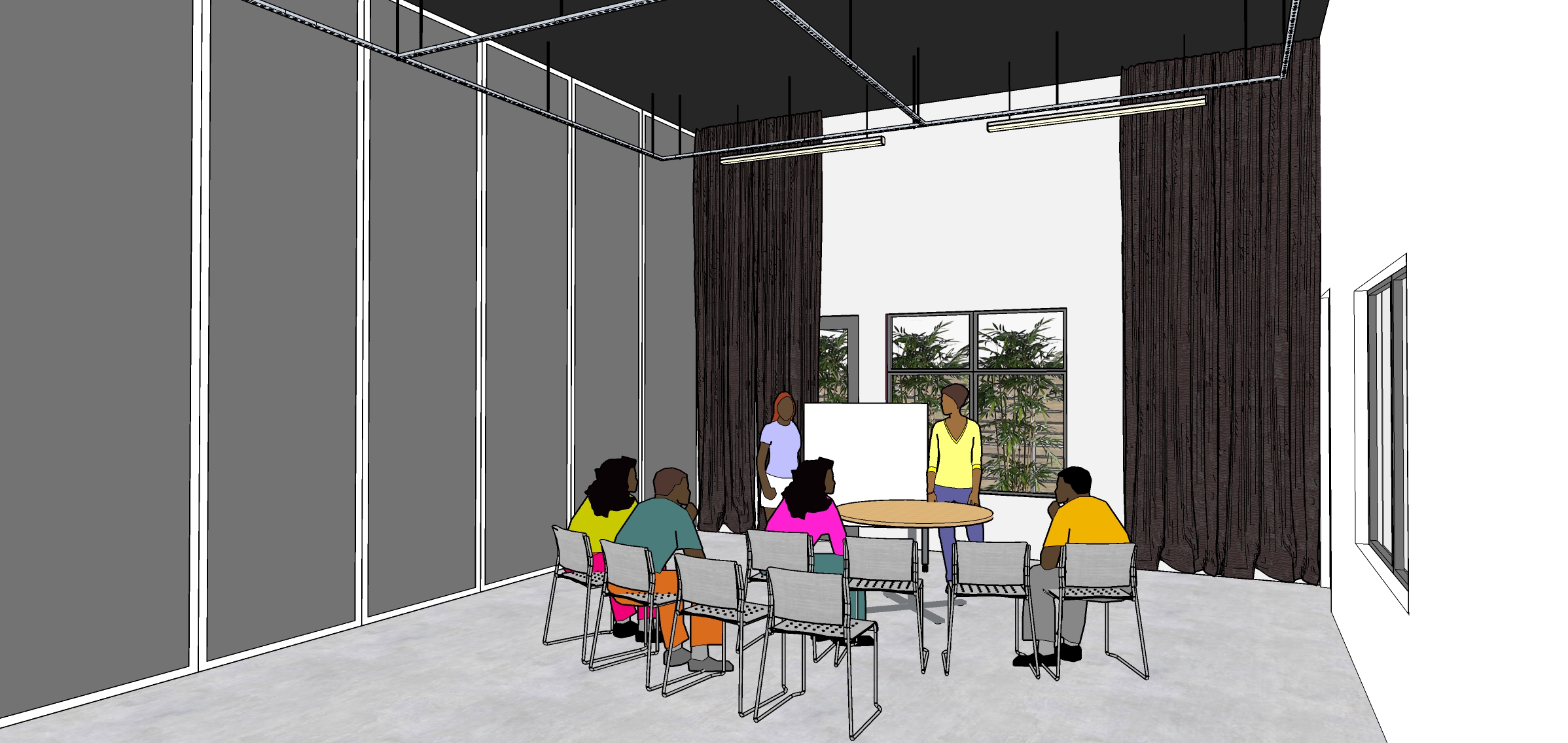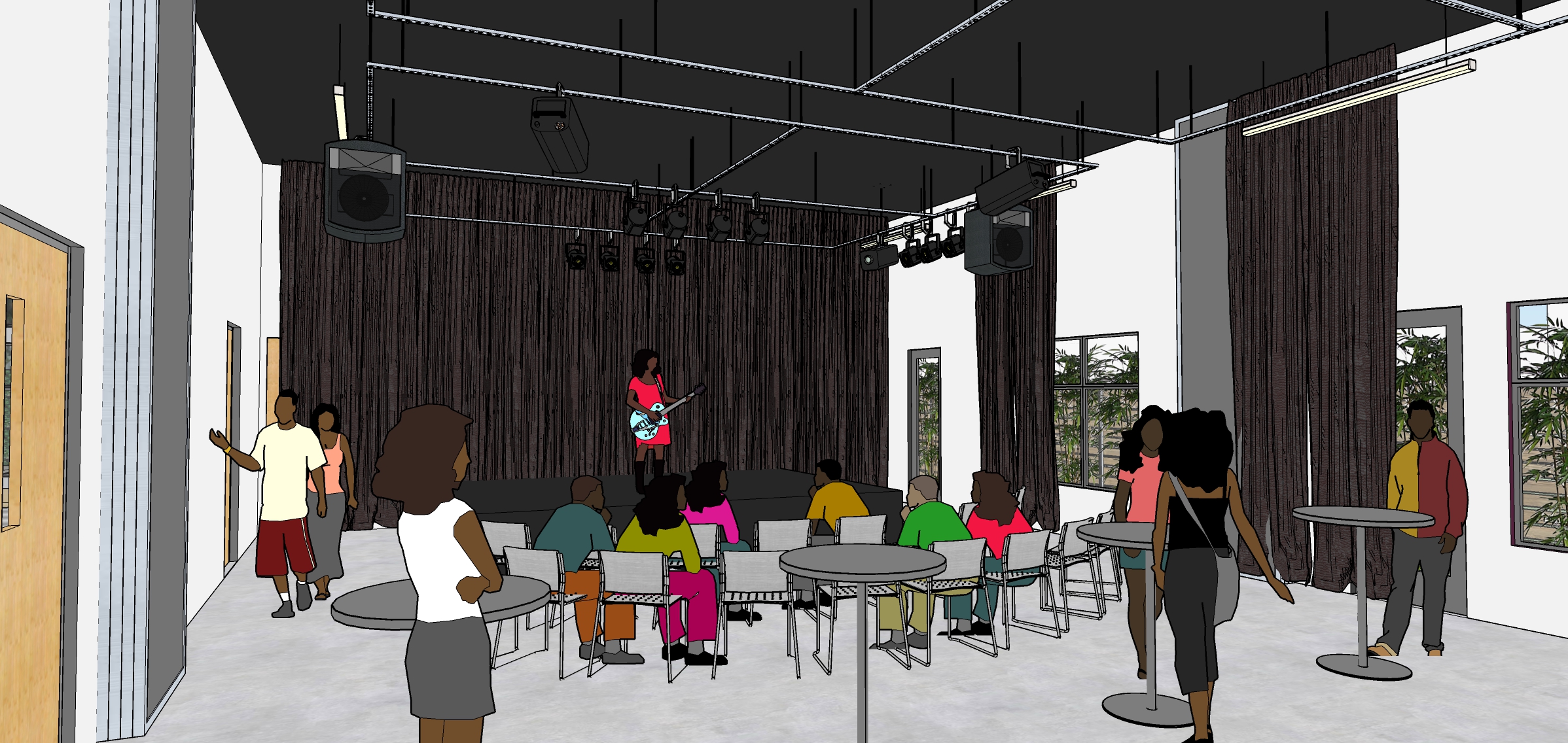 20200921 RYSE 1st floor Building 2 FINAL
Bldg2MultiPurposeinClassroomMode-20190521
Bldg2MultiPurposeinPerformanceMode-20190521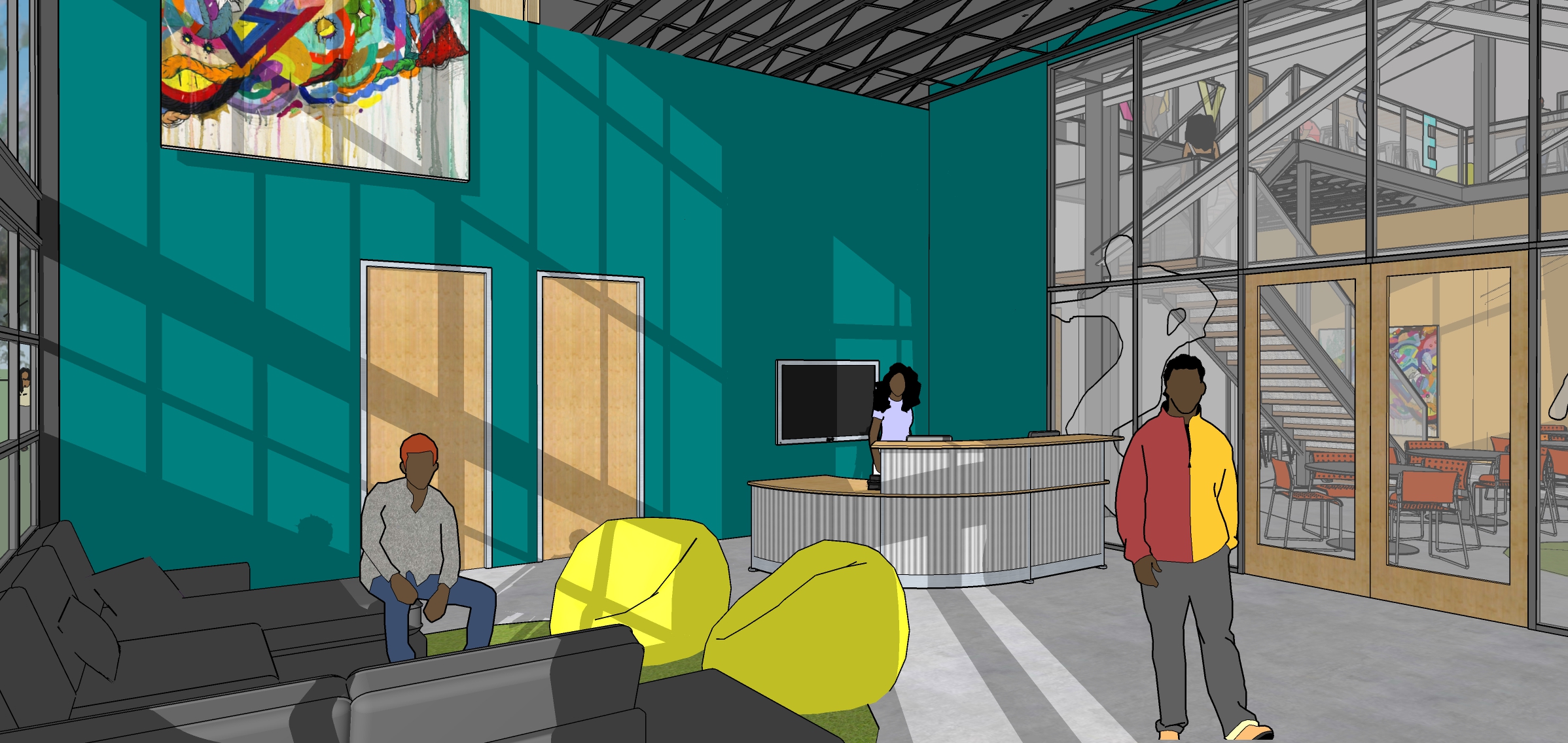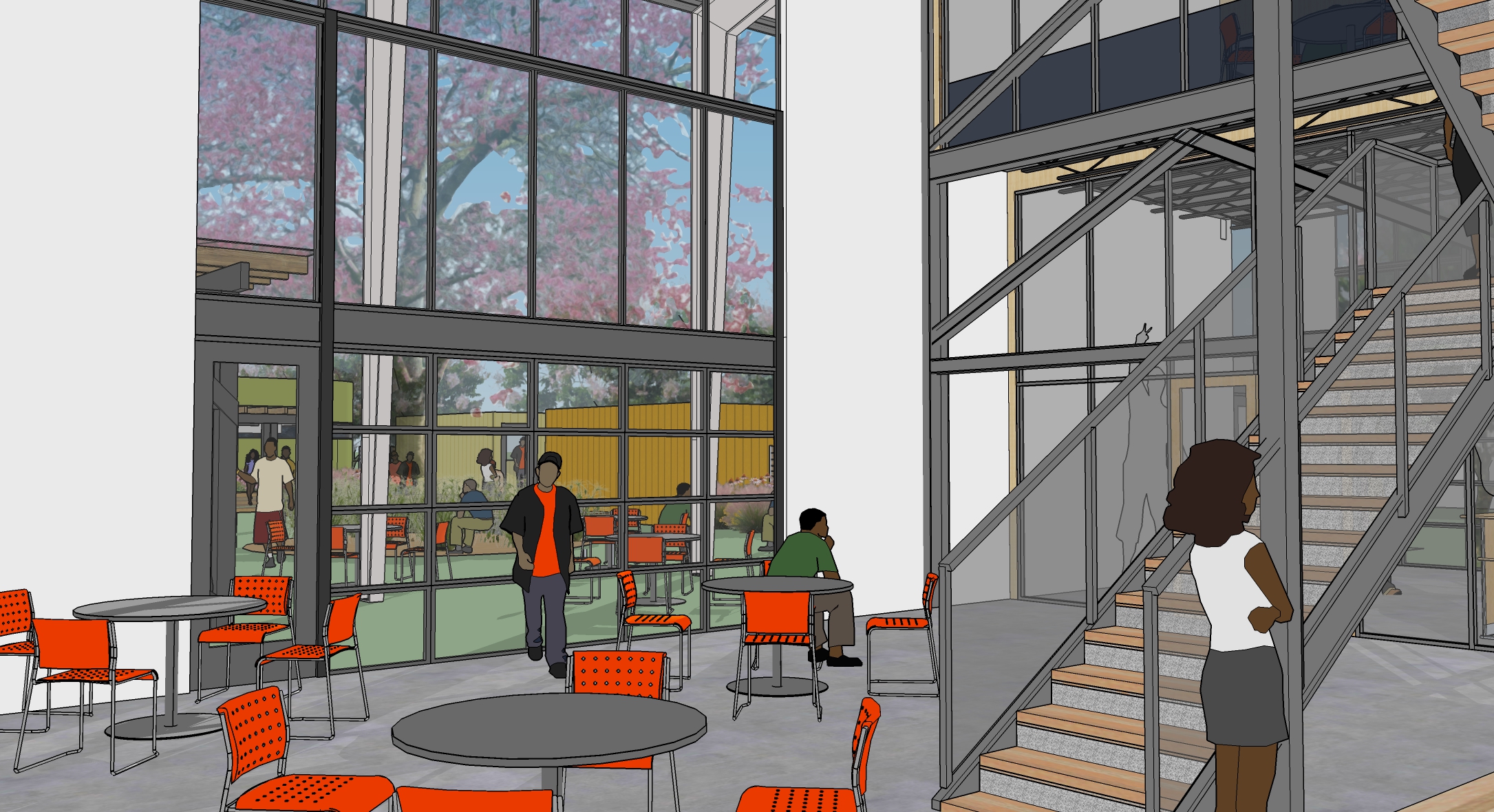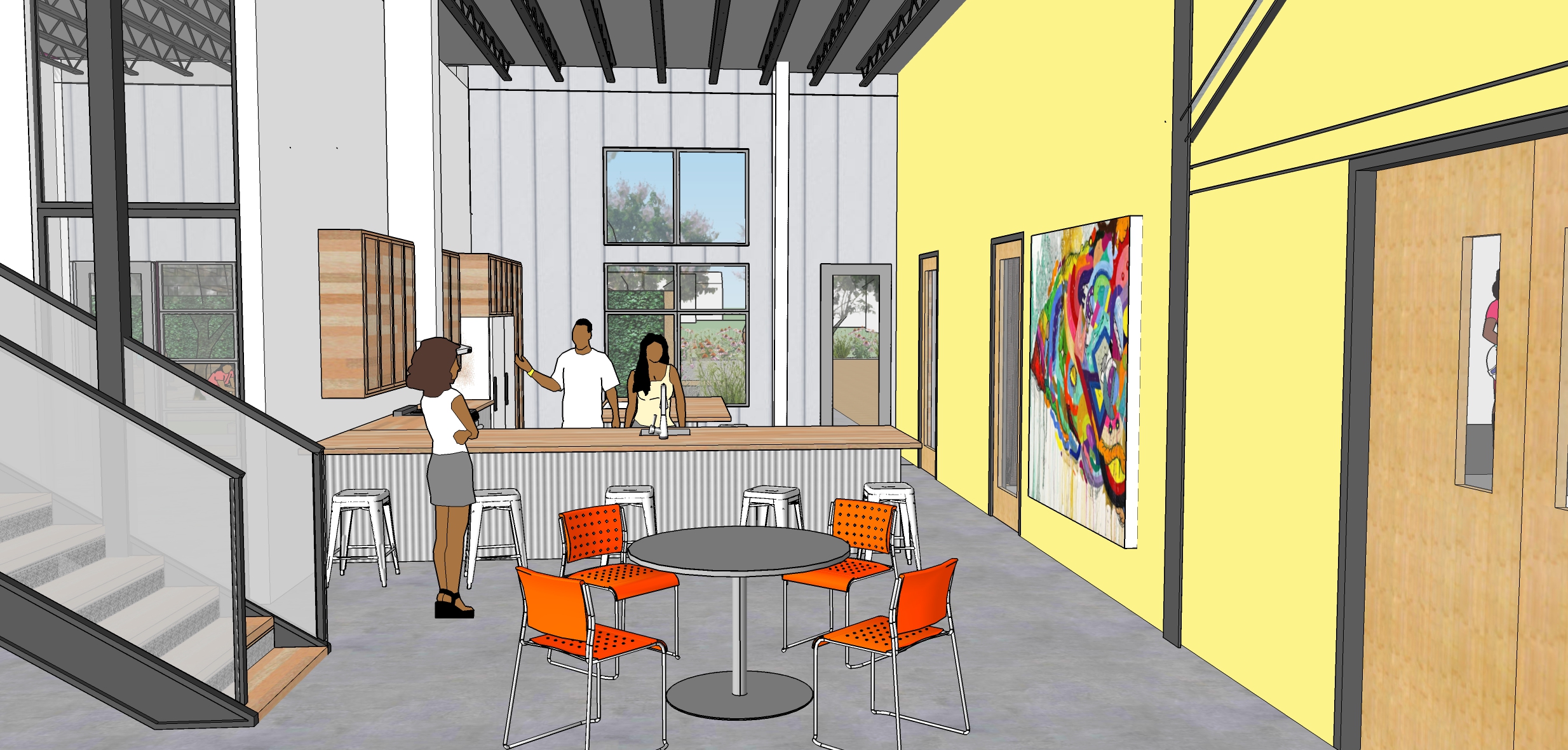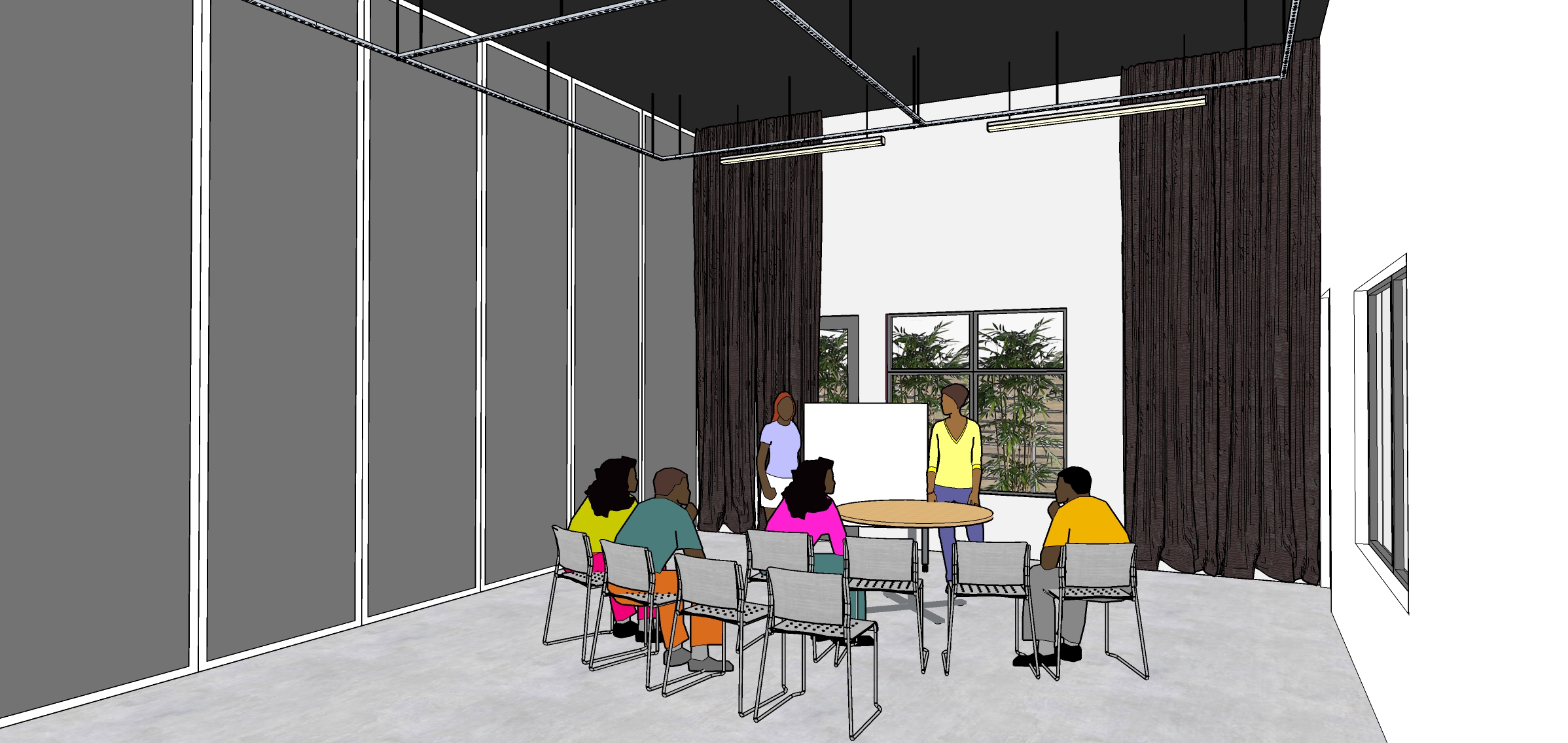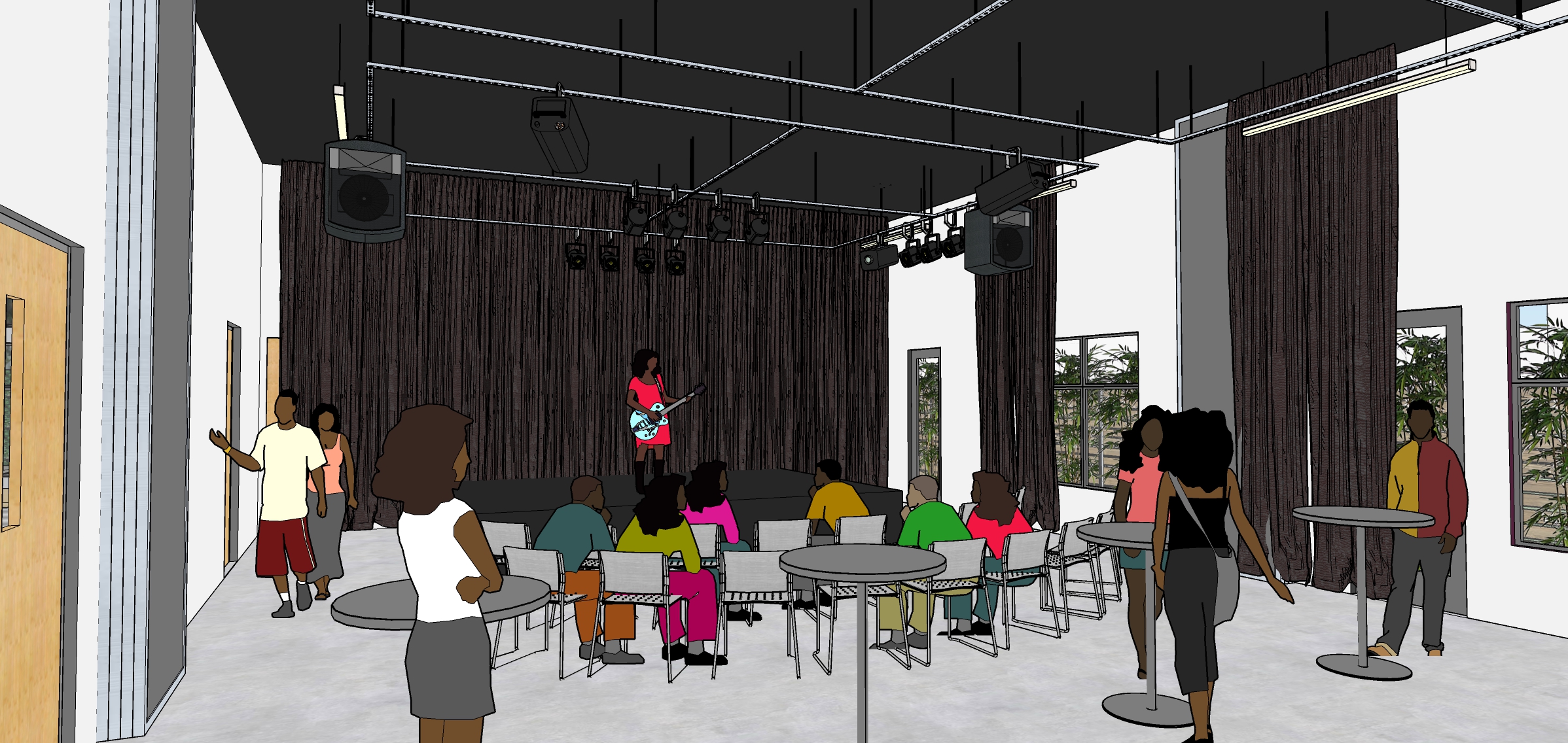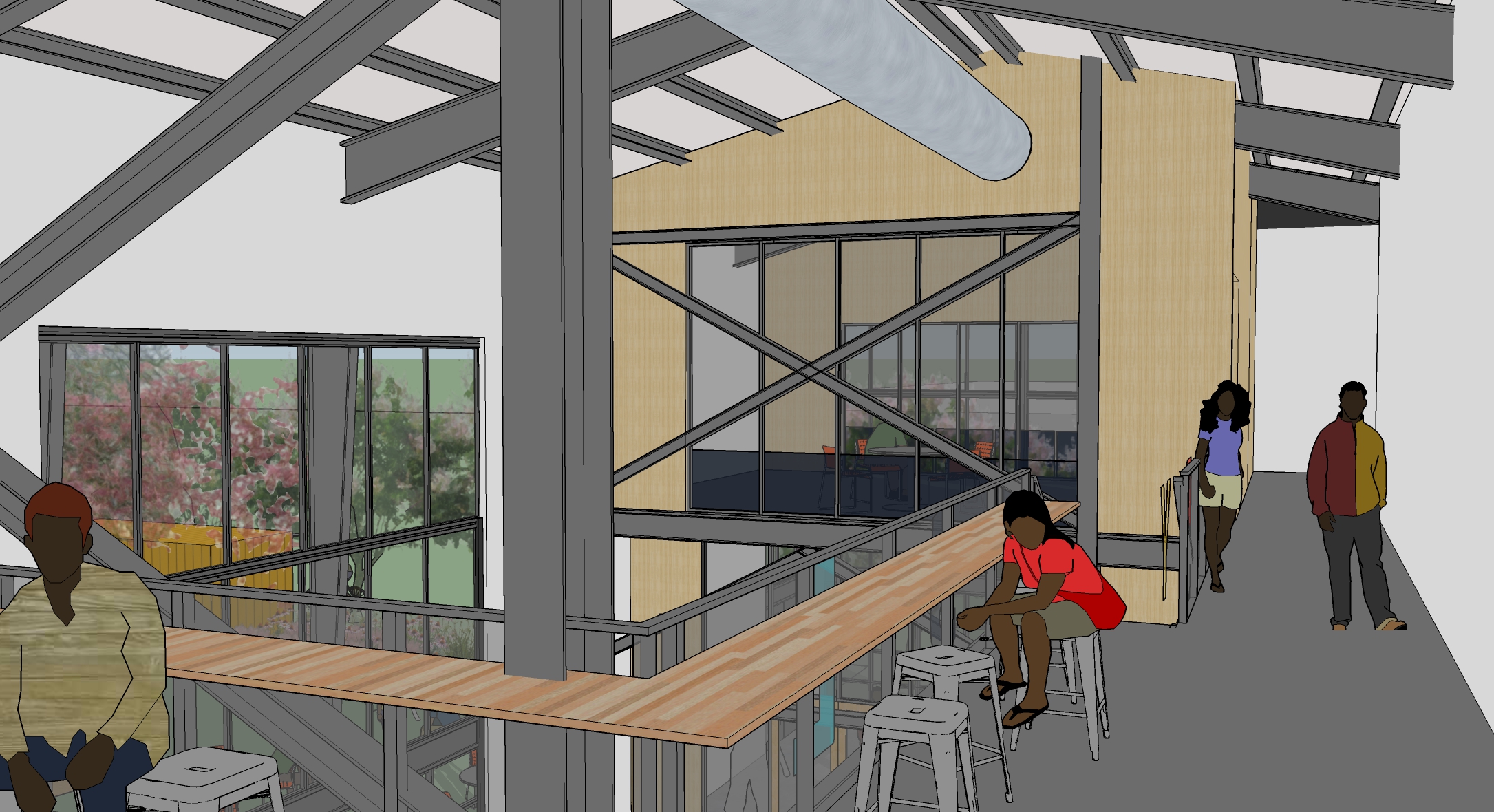 BLDG2LoungeOverlook-20190402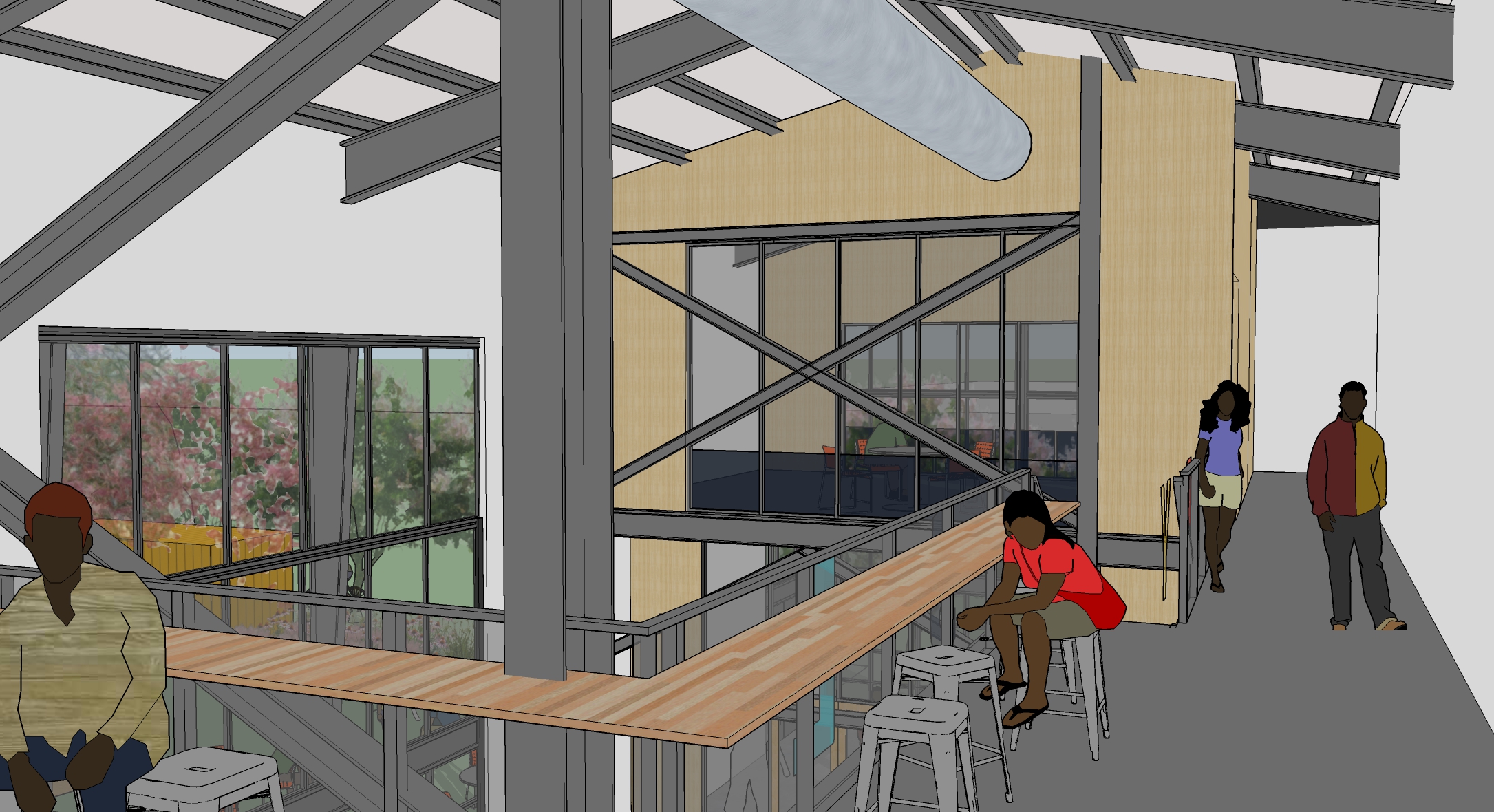 20180323-RYSE-Collaboration-BowTruss-B