Should Bike Tours Become a New Recurring Event for AIA East Bay?
This past weekend, AIA East Bay hosted our first Bike Tour! We started at Jack London Square with Channel House, before riding down to Brooklyn Basin to hop between a number of projects there (in various stages of the construction process, allowing a real glimpse into the before, during, and after of large scale development!). At each stop, a member of the architectural team presented the project and answered questions from our attendees. Winston WIn, co-chair of our Design Tours team and leader of this Bike Tour, highlights that, "With the Brooklyn Basin stops, attendees had the chance to hear the design approach and experiences of multiple architects working in the same rapidly-developing context, basically a whole new district of the city, but through the lens of the specific sites and projects for which they were responsible. At Channel House, attendees witnessed the other end of the spectrum, the latest well-crafted piece of an already developed district of the city that continues to be enriched and activated with new uses and residents".
In terms of why our Design Tours committee decided to go with a bike tour, Winston said that "compared to a conventional walking tour of a specific building, the more robust conversation that occurred between tour attendees along the bike route and with the tour hosts at each stop presented opportunities for networking, sharing knowledge and continuing education that is also fun!".
To read more about this event, including the stops and the speakers, feel free to head to the event page here.
We had such a great time biking around with everyone who was able to make it! And to those who weren't able to attend, fret not! We are absolutely planning to host another Bike Tour in the future through our Design Tours committee.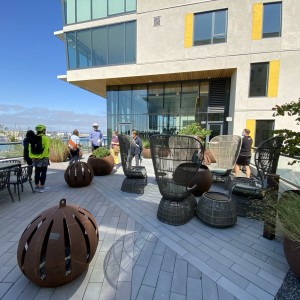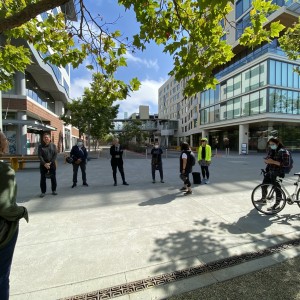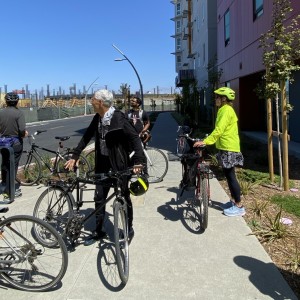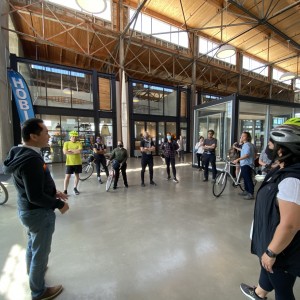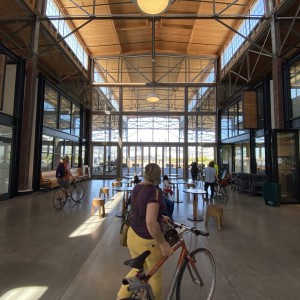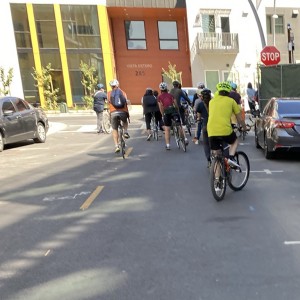 In the meantime, however, we do have a different bike tour coming up in August- our Sustainable Homes Bike Tour! We'll be biking through Berkeley, taking a look at all electric homes with speakers presenting the projects, before stopping by the Westbrae Biergarten for some good drinks and delicious food. If this tour is anything like our Brooklyn Basin Bike Tour, tickets are sure to go fast, so be sure to claim your spot ASAP. 
The Sustainable Homes Bike Tour is a part of our Month of Shelter taking place all throughout August, so if biking isn't your thing (or you can't make it this time) be sure to check out all of the other incredible events we're hosting focused on the different types and applications of housing!