Join AIA East Bay for a 6-mile bike tour of Eco-friendly homes in East Bay. The tour will feature three homes designed by architects Cate Leger, Leger Wanaselja, David Arkin, Arkin Tilt Architects, and Scott McGlashan, McGlashan Architecture. We will hear first-hand from the architects about green building practices and materials that make these homes beautiful, energy-efficient, and good for the environment, including all-electric (fossil fuel free) building systems and appliances, straw bale construction, salvaged car roofs and poplar tree bark, and more. 
Afterwards, we will gather at Westbrae Biergarten on 1280 Gilman Street, for refreshments and to celebrate the close of the SHELTER 2021 program. 
The event is open to everyone and the tour is taken at a leisurely pace, so all styles of bicycles and bicyclists are welcome. Attendance is limited to 30 people and reservations are required. 
Tour is limited to 30 attendees, so RSVP early to reserve your spot. We will depart promptly at the scheduled time. Please arrive early to allow time for check-in and parking.
Please Note: If you plan to drive to Willard Park, be aware of street parking 2-hour time limit. Consider using long-term parking, like Telegraph-Channing Garage or 2855 Telegraph Avenue Parking Lot.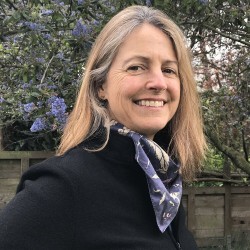 Cate Leger
Principal, Leger Wanaselja Architecture
For over 25 years Cate Leger has focused on making green architecture beautiful. Her firm has been published widely and received many awards for its explorations and innovations in green design. She has prioritized all electric design for more than 15 years. For the last 4 years she has been on the City of Berkeley Energy Commission, focusing on reducing city wide greenhouse gas emissions. Cate received her M Arch from UC Berkeley and worked for green architecture leaders William McDonough and Sim Van Der Ryn before joining Karl Wanaselja to create Leger Wanaselja Architecture.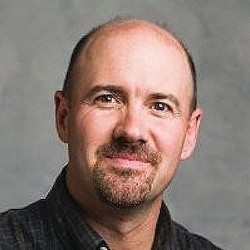 David Arkin, AIA
Principal, Arkin Tilt Architects
David is one of the founders and current Director of the California Straw Building Association (CASBA). He is past-President of Architects, Designers, and Planners for Social Responsibility (ADSPR) and served for twelve years as a board member of the Solar Living Institute (SLI). He has taught and lectured on the subject of sustainable design for over twenty years. David is a native of Wisconsin and earned his B.Arch from the University of Minnesota. A licensed architect since 1991, he spent four years as project architect and planner with Van der Ryn Architects – most notably on the Real Goods Solar Living Center – and apprenticed with Obie Bowman at The Sea Ranch. While in graduate school at UC Berkeley he also worked with Peter Calthorpe and Dan Solomon, focusing on mixed-use, city and regional planning issues. David and Anni are married and live in a 100-year-old solar and wind-powered home in Albany, CA, where David served as a planning and zoning commissioner for over 10 years.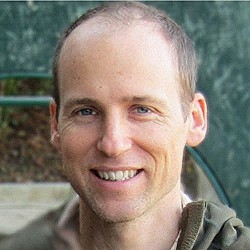 Dan Johnson, AIA
Sustainability Architect, Beyond Efficiency
Dan is a licensed architect and holds a Master of Architecture degree from the University of Washington, which included a Valle Fellowship to study building technology at the IVL Swedish Environmental Institute in Stockholm. Dan also earned degrees in Conservation Biology and Anthropology from UW and is an alumnus of the International Honors Program for comparative foreign study. Dan is a leader that inspires camaraderie and team integration to meet project objectives. Recognized as an expert on sustainable buildings and early-design energy modeling, Dan enjoys creative problem solving and using his broad skillset to bridge gaps between architects, engineers, owners, and contractors.
and received several design awards and green certifications.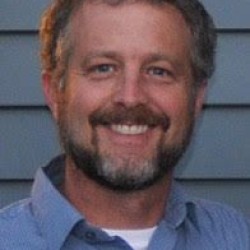 Scott McGlashan
Principal Architect, McGlashan Architecture
Scott grounds his practice in a deep respect for the environment and a love of building. After graduating from Yale University, Scott earned a Master of Architecture degree from UC Berkeley, specializing in environmental science, energy efficiency, and construction techniques. He has experience in cabinetmaking, carpentry, boat-building, and custom fabrication. Before launching McGlashan Architecture in 2004, he spent two years teaching construction skills as a Peace Corps volunteer in the West Indies and five years working with Leger Wanaselja Architecture, a small nationally-recognized ecological design/build firm. He is licensed to practice architecture in California and can tackle projects anywhere.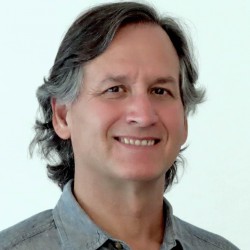 Francis Garcia
Architect, Francis Garcia Architect
Francis Garcia Architect was established in 1996. Francis has been designing residences since he put himself through UC Berkeley as a carpenter and cabinetmaker to obtain his undergraduate degree in architecture in 1985. With his background in the fine arts, Francis has a keen eye for composition. Francis understands that architecture is a service business and works to make the design process as pleasurable as possible. The coherence of the design and build team is directly reflected in the final product. He strives to make each and every project he works on one that will stand the test of time in both style and substance.
Please share this page with peers, friends or anyone you think would be interested in our event.
During the month of August, the AIA East Bay chapter will host several public events which focus specifically on housing, including: