AIA East Bay recognizes outstanding achievements in architecture and design. This prestigious competition is designed to recognize the contributions of teams of architects, contractors, and developers in creating and implementing outstanding building projects.
This honor is given to architects and firms for projects that demonstrate exemplary design skill of formal, functional and technical requirements, including ecological and environmental sustainability, social responsibility, and a strong sense of place.
This Years Theme
"Beyond: Celebrating design that honors the seen and the unseen."
The need for specialization tends to segment architects and projects into "disciplines" or "market sectors." Our goal is to expand beyond these boundaries to create productive discourse between project types and scales.
Excellent design creates ripple effects far beyond the project itself. A small space may influence a global discussion, and a single structure may facilitate healing in a community. For these reasons, we have chosen to replace our traditional project categories with these simple categories of small, medium, large, unbuilt, and student work.
Eligibility 
Projects designed by AIA East Bay Chapter members anywhere in the world.

Projects designed within the counties of Alameda, Contra Costa, Napa & Solano by AIA members.

Built & unbuilt Projects completed since January 1st, 2019, and not having previously received an AIA East Bay Design Award.
Ready to Submit Your Project?
Patricia G. Alarcón, AIA
Principal, Ratcliff  
As Academic Practice Area Leader, Patricia is dedicated to creating student-centered environments that transform the learning experience. Raised in Lima, Perú, she brings a multi-cultural perspective and is dedicated to building bridges and lasting partnerships. With a career spanning 20+ years, she has worked on K-12 and higher education campuses on both new facilities and renovations. With an eye towards successful outcomes, she is committed to engaging broadly and listening deeply. She champions designing for inclusion, with the goal of fostering a sense of welcoming and belonging in the environments she helps to realize.
Patricia received her M.Arch from UC Berkeley and her B.A. from Washington University in St. Louis. She has been living in Oakland for nearly 20 years and practicing in the East Bay for over a decade. She is currently Co-chair of AIASF's Latinx in Architecture Committee and on the Design Review Committee for UC Merced.
We are delighted to confirm the following jurors for the 2022 AIA East Bay, Design Awards:
The founder of Jensen Architects, Mark Jensen approaches architecture as a positive cultural force, shaping experiences from the everyday to the extraordinary. Mark's concern for the human dimensions of place invests his work with social as well as cultural resonance. His innate curiosity, committed teamwork, holistic solutions, and thoughtful tenacity has defined a body of work recognized nationally for its technical ingenuity, craftsmanship, and broader understanding of context.
An active member of the San Francisco Bay Area arts and design community, Mark is a former Chair of the California College of the Arts (CCA) Interior Architecture Department and a past Chair of the Headlands Center for the Arts Board of Trustees. Mark is a member of the American Institute of Architects College of Fellows.
Tenna is a Partner and co-leader of the Lake|Flato's Eco-Conservation Studio. Tenna finds purpose in creating architecture that promotes environmental stewardship through high performance design that strengthens the essential bond between humans and nature. Over the past 20 years, Tenna has earned a national reputation for creating designs that adapt to the effects of climate and thoughtfully engage the landscape. She is a skilled collaborator who is committed to an integrated design process that seeks to fully realize the client's aspirations and goals. Her passion for innovative, sustainable design has led to several award-winning projects including Naples Botanical Garden, the AIA Honor Award-winning Confluence Park and the Dixon Water Foundation Josey Pavilion—the first certified Living Building Challenge project in Texas. Tenna's career exemplifies a long-term commitment to, and passion for, sustainable design.
With a background in community outreach and public space advocacy, Adriana García approaches design with an understanding of inclusivity and aims to empower underserved communities in her hometown of Los Angeles. Her long-standing interest in environmental design led her to pursue a study abroad program in Italy, which afforded her an expansive perspective on urban design and landscape architecture. Her subsequent internship with a horticulturist at the Rancho Los Cerritos Historic Site in Long Beach provided her with a knowledge of local California landscapes, gardens, and plant palettes. The complimentary scope of her experiences now inspires her in designing flexible spaces for neighborhoods that include urban farming, river parks, affordable and permanent supportive housing, and working creatively with water conservation in irrigation design.
Nastaran is a designer and a licensed architect based in San Francisco, California. She grew up in a small but dense Iranian city, bordered by the Alborz Mountains and the Caspian Sea. She received her Bachelors of Science in Architectural Engineering from University of Tehran and a Master of Architecture from California College of the Arts. 
As a first generation immigrant herself, she has a passion for working closely with clients and community groups from diverse backgrounds, to provide a high level of design tailored specifically to the client's unique and rich history, culture, and story. 
Aside from leading the design direction in the studio, she has been active as a juror at the Academy of Art University, California College of the Arts, and UC Berkeley. She is also a board member of Deborah Slater Dance Theater in San Francisco, taking an active role in the local art and dance community.
Keith Krumwiede is Dean of Architecture at the California College of the Arts. He is the author of Atlas of Another America: An Architectural Fiction. Krumwiede's work was featured in the 2017 Chicago Architecture Biennial and the 2016 Lisbon Architecture Triennale and has been the subject of numerous solo exhibitions. His projects, essays, and experimental texts have appeared in Cartha, Drawing Futures, The Architect's Newspaper, The Avery Review, Log, Praxis, Perspecta, 306090, and Domus. Krumwiede has taught at UC Berkeley, MIT, NJIT, Yale, and Rice. In 2018, he was the Arnold W. Brunner/Katherine Edwards Gordon Rome Prize Fellow in Architecture at the American Academy in Rome.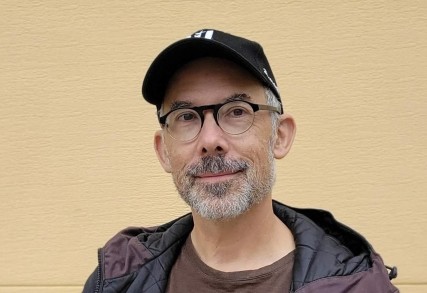 For over 25 years, César Rubio has been observing and photographing architecture and interiors. He was first introduced to the process of architectural photography at a young age, through family who repaired and built housing, and uncles which were professional photographers. In his own work, César approaches each project with a sense of wonder, enthusiasm and foresight. The combination of time, light and composition are the elemental blocks he uses to express the essence and voice of a space or building. Through this process, César has photographed award-winning works Foster and Partners, SOM, Envelope AD, EHDD and many other acronyms. His work also can be found in the the collections of SFMOMA and private collectors.
See Our Sponsorship Opportunities
Important dates:
Call for Submissions: August 3, 2022
Submissions due: Thursday, September 15, 2022 (by 11:59pm PT)
Finalists announced: October 18, 2022
Live + Virtual Design Awards: Thursday, November 3, 2022
Committee Chair:
Ursula Currie (committee chair)
Casey Ozog
Daniel Zweig
Luca Giaramidaro
Patrick Bayer
Sanjana Parekh