Full Time
Salary commensurate with experience USD / Year
Salary: Salary commensurate with experience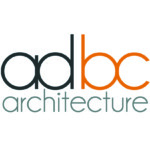 We are looking for a designer to join our small team to create spaces which integrate architectural and structural design.  At ADBC Architecture, beauty is achieved through the special attention we pay to clean modern lines, attention to details and structure. We create spaces that integrate the indoors and outdoors, bring light within, are connected to the site and landscape. We are committed to sustainability and use green building materials and systems. Our collaboration with our clients is an opportunity to listen and learn from one another to achieve successful and unique projects. At ADBC Architecture we really enjoy working on a variety of projects, from large public parks to residential remodels and ADU's.
We are seeking talented designers to join our growing office.
Compensation & Benefits:
We provide competitive salaries and benefits which include medical, dental, 401(K), profit sharing, and reimbursements for professional development. Compensation commensurate with experience. Position available immediately.
Qualifications:
§  0-2 years experience in architecture, public projects or residential experience preferred
§  Bachelors Degree in Architecture, Structural Engineering a plus
§  Strong design sensibility
§  Working knowledge of Autocad, Rhino, Sketchup
§  Excellent verbal and graphic communication skills
§  Ability to be self-directed and work within a small team environment
§  Knowledge of construction materials, systems and documentation
How to apply:
Interested candidates should submit a cover letter, detailed resume, and work samples in PDF format to [email protected].  Please keep attachment to less than 10 megs.