Full Time
$52,000 to $66,560 USD / Year
Salary: $52,000 to $66,560
Must be able to legally work in the United States.
June 30, 2023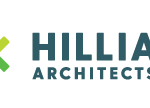 Hilliard Architects specializes in the design and construction administration of small healthcare, laboratory, and commercial renovation projects throughout northern California. We are a small woman-owned firm, with a supportive, family environment.
We have interesting projects and frequently walk our clients through 3-d real time visualization of their projects using Enscape. Good for client approvals and fun to experience what you've been working on.
– We have an immediate need for a Junior Designer. As a Junior Designer you will be working with the entire design team. You are part of the Design Team through all phases of the project: Schematic Design, Design Development, Construction Documents and Construction Period Services.
We provide mentoring and educational support to help you advance in the field of Architecture, and licensing
The abilities required for this position are, and the Salary is commensurate with these abilities:
Attention to detail
Willing to learn and approach your role with an open mind
Ability to participate and collaborate in a project team setting through all phases of architectural document production
Ability to engage in creative and critical thought and communicate concepts and ideas to the design team
Experience creating Construction Documents under the supervision of a Licensed Architect is not required, and is a plus toward  higher salary
Degree in Architecture is preferred, but not required. Community college architecture classes are a plus.
Revit training and skills is a plus, we provide class support to help you improve
Peets Coffee, te Teas, good ice cream, powerful graphics Workstations, within a light filled 11th floor open studio looking out at sail boats on the Oakland estuary, adjacent to City Center with live music on Wednesdays and Old Oakland Farmers' Market on Fridays. 1330 Broadway is a LEED and Well Certified Building adjacent to 12th Street BART Station, has company provided bicycle parking, and valet auto parking.
Our comprehensive benefits include medical, dental, paid holidays, and paid time off