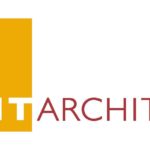 Website HKIT Architects
ABOUT HKIT ARCHITECTS
Founded over 72 years ago, HKIT Architects is a dynamic, diverse and award-winning 50+ person architecture and design firm conveniently located in downtown Oakland.
HKIT Architects offers competitive compensation and rich benefit offerings including fully paid employee medical, dental & vision insurance, life, LTD & STD insurance, FSA and 401k plans.  Compensation is dependent on experience & education.
To learn more about HKIT, visit us at www.hkit.com.
POSITION SUMMARY
We are looking for a self-motivated, and energetic Accounting Clerk with prior experience in AEC industry to assist the Controller and the Project Accountant.  This position reports the Controller.
This position is essential to business operations and will require performing some duties in the office during current COVID-19 restrictions.  Remote work may be authorized for some duties with the approval of the Controller.  The position will transition to full time in-office once authorized by local and/or State government.
RESPONSIBILITIES
AP/AR/GL support including but not limited to:
Responsible for accounts payable: entering vouchers, reconciliation of credit card, creating new vendors, tracking issuing checks certificates of insurance, in an accurate and timely manner as directed.
Prepares and analyzes invoices with understanding of overhead, allowable/non-allowable expenses and contract terms and conditions.
Assist Project Accountant with collections, assisting with preparation of Consultant Authorizations, AIA agreements, services, work orders, provide invoice backup, scanning and filing. File preparation and maintenance of contract and billing documents.
Process AR payments to our invoices, deposits, and processes payment accordingly
Assists with the preparation & analysis of accurate and timely recurring financial reports and statements.
Tracking employee expenses
Maintain Project files on the server, Deltek Vision, and in office.
Prepare annual 1099's and work with Controller to coordinate completion of other year-end tasks.
Monitor/respond to accounting email inbox requests throughout the day.
Performs various clerical accounting functions including data entry, journal entry drafting, account analyses, typing, filing, photocopying.
Maintain quality working relationships with all internal and external customers, demonstrating positive, professional, and efficient handling of issues.
Archiving of accounting files and assist with offsite storage requisitions/logistics.
Assist with other essential functions as assigned.
QUALIFICATIONS AND SKILLS
AA or Bachelor's degree in Business Accounting (preferred)
Minimum Three (3) years or more of experience in accounting (required)
Knowledge of GAAP
Understanding of T&M and fixed fee project billing.
Proficiency in MS Office (advanced Excel skills required)
Experience using Deltek Vision
Exceptional organizational and follow-up skills
Strong attention to details, analytical and problem-solving skills
Strong written and oral communication skills
Committed to quality customer service (internal and external)
Consistent attendance and reliability
Can-do attitude with the ability to work independently, take initiative, prioritize own work, and frequently update status of assigned tasks
MUST be able to maintain strict confidentiality rules.
Contributes to the organization in a professional manner with a positive attitude.
HOW TO APPLY
Please submit your resume via email to: careers@hkit.com with the subject: Accounting Clerk