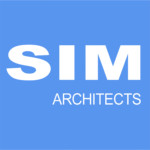 SIM Architects, established in 1996, is celebrating its 27th Anniversary this year!  We are growing and are looking to add a Junior Designer who is self-motivated, hard-working and focused with 2 to 3 years of full-time experience on architectural or interior design projects at an established firm.  The position will provide opportunities for a wholistic training/learning and growing into the field of architecture with variety of roles; and significant exposure to diverse building typologies at our office.  We are currently working on various new projects including educational, institutional, commercial, residential and ecumenical structures.  Some of the projects include a major renovation to an existing high school campus, new mixed-use residential development, new civic building for a Bay Area municipality, a new master plan for a new sports arena, a new college campus master plan, and a new iconic church structure.  
BENEFITS:
Excellent career opportunities in a stable design-oriented firm.  We offer competitive salaries and benefits.  Our benefits package includes medical, dental, holidays, PTO and 401(k) with matching in addition to a collaborative, healthy, stable and vibrant work environment with life/work balance.  
Our main office is located in downtown Lafayette within walking distance of all major transit systems, including the Lafayette BART Station.  Currently, we are working in a hybrid-model while monitoring the status of the COVID-19 pandemic.  We have been thriving while working remotely and will continue to embrace the new work paradigm moving forward.  Our office is also looking to build additional satellite offices in the Peninsula as well as the South Bay in the coming months to get our offices closer to where our talented teammates live and work.
QUALIFICATIONS:
More than 2 years of full-time experience in producing architecture or interior design documents. 

Bachelor of Architecture degree from an accredited college or university.

General knowledge of California Building Code and ADA Accessibility Code.

General knowledge of various construction types, building materials and systems.

Proficiency with REVIT, Enscape, AutoCAD, Sketch-up, Adobe Creative Suite and hand-sketching graphic skills.

Ability to put together color and material presentation boards.

Strong collaboration and effective communication with project team is required.  

Proven ability to produce fully coordinated parts of the construction document set. 

Proactive attitude with excellent analytical, problem-solving, and presentational skills is required. 

Ability to work effectively, balancing demands on multiple projects at various stages of development.

Willingness to pitch-in and assist where needed in a team-oriented culture.

Detail-oriented, critical thinking, strong design sense, curiosity, flexible mindset and strong work ethic.
HOW TO APPLY:
If you meet the qualifications, please submit a cover letter, resume, and samples of work via PDF-formatted electronic copy (maximum 5MB) only.  Please reference "Junior Designer" as the subject on all communications related to this job listing.  No phone calls or drop-ins, please.
Please check out the link to our Podcast below as well as our LinkedIn sites for additional overview of SIM Architects.  https://www.youtube.com/watch?v=GMfHkUYb1Xs
Please email your cover letter, resume and sample of work to:  
Director of Human Resources
SIM Architects, Inc.
3675 Mount Diablo Blvd., Suite 310
Lafayette, CA 94549
Email:  [email protected]