Senior Architect / Technical Studio Director
Full Time
Competitive - Commensurate with Experience USD / Year
Salary: Competitive - Commensurate with Experience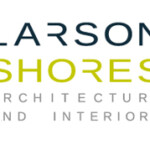 Website Larson Shores Architects
From Foundations to Fabrics
LARSON SHORES ARCHITECTS :  PROJECT LEAD ARCHITECT
www.larsonshores.com
FALL 2023
About the Our Company and Culture
Larson Shores Architects is seeking a Project Architect to join our growing team of design focused professionals. We are seeking a candidate that can enhance our modernist body of work and elevate the design and delivery process for both residential and commercial projects.  An ideal candidate would be someone who has a shared vision of design, a true collaborator in the evolution of the firm, and an independent thinker that thrives within the process of design and construction. Strong consideration will be given to the candidate with an advanced technical background and a curiosity about the potential of exploring new technologies and construction details. The ideal title for the position would be "Project Lead Architect / Manager / Technical Director / Fun Co-Worker."
Our current body of work ranges from small, highly developed "jewelry box -type" projects to large scale, thoughtfully considered residential homes and workplaces. Our range of work is located throughout the Bay Area from Sonoma County, down the Peninsula and far into the East Bay.
Qualifications & Requirements:
A Professional Degree in Architecture with a minimum of 10 years of experience within an architecture firm with a proven track record of completed projects under your direction and management.
Technical Skills:
A technical knowledge of building construction, code review and interpretation, experience with the entitlement process, competent on-site construction management, and the ability to illustrate problem solving through technical or hand drawn sketches.
Can design and assist others with a high level of technical detailing for both off-site fabrication and on-site construction.
Soft Skills:
Pleasant personality that engages with co-workers and contributes to the overall relaxed nature of the office environment
Believes in the "roll up sleeves" and "can do" or "can figure out" mentality of the daily ins and outs of office life
Wants to elevate and be more present in office culture / procedures / and overall direction of the firm
Highly organized and able to be independently productive within the parameters of the project scope, budget, and timeline.
Thrives on collaboration with fellow co-workers, consultants, and clients throughout the design process
Enjoys a casual workplace where open communication and perspectives are valued and heard.
Duties & Responsibilities
Project Designer
Project Manager and Leader
Client Liaison and Manager
Code Compliance and Researcher
Project Mentor
Technical Detailer
Benefits
Paid holidays and paid-time-off (PTO)
Hybrid office-home work environment
Competitive health insurance plans
401(k) Retirement savings plan
Commuter benefits plan
Professional license exam reimbursement
Jury duty compensation
A pleasant group of relaxed but focused minded individuals
Office DJ, potentially.
Compensation
Based on experience and qualifications
Salary & mid -year-end bonuses
Contact:
Send resumes to [email protected]