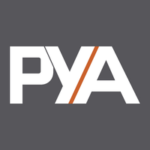 Website Pyatok Architects Pyatok Architects
Pyatok Architects
PYATOK is seeking a full-time Job Captain with design and production experience in multifamily housing, and a strong understanding of multiple construction types, including wood-frame, steel, and concrete podium building typologies. .
PYATOK is an award-winning, nationally recognized leader in the design of multi-family affordable, senior, market-rate, student, and special needs housing, as well as mixed-use development and master planning. We succeed because our team has a shared passion for delivering high-quality design to the communities we serve.
Our collaborative style of management and culture includes a pedagogical commitment to mentorship, including weekly in-house professional development sessions and annual stipends for continuing education. Our design philosophy and team structures reflect our goal of nurturing "complete" architects. Without the constraints inherent with a studio or department structure, our team members develop their own portfolios of diverse skills and assume ownership of their projects. In addition, this approach dovetails with our expectation that team members actively participate in various aspects of our firm's operations and management.
Our physical office is conveniently located between 12th and 19th Street BART stations in an increasingly dynamic downtown Oakland. However during the current shelter in place order, we have been supporting remote work. We offer competitive salaries and benefits (medical and dental, holidays, PTO and 401(k) with matching) in addition to a collaborative, healthy, and vibrant work environment.
What you will be doing:
Support the Project Architect and/or Project Manager on your project team

Assist Project Principal and/or Project Architect in design, including preparation of presentation documentation

Assemble and lay out construction document sheets

Manage production of construction document sets, including management of the production team

Coordinate with design consultants as needed

Sketch details and communicate ideas to other production team members

Develop task lists and oversee completion of assigned tasks by production team members
Qualifications and experience needed:
Professional degree in architecture (Bachelor or Master of Architecture from an accredited program in the US)

5-10 years of experience in architecture, multi-family preferred

Thorough understanding of construction document production and working with consultants

Strong design and planning skills; detail oriented

Excellent organizational skills

Excellent verbal, written and graphic skills

Strong interest in mentoring younger team members

Working toward CA licensure

Fluency in Revit; proficiency in Adobe Creative Suite, MS Office and Sketch-Up

Willingness to pitch in and assist where needed in a team-oriented culture
Other combinations of education and experience will be considered. Salary depends upon experience.
If you believe you could thrive surrounded by people who are passionate and committed to their work and community, who enjoy the company of their colleagues, who value having a voice in the conversation, and who find moments of levity amidst the serious pursuit of excellence, then we invite you to reach out and tell us about yourself and why you think you would be a valuable addition to our team.
To apply, please send your cover letter, including salary requirements, resume, relevant work samples, and references (PDF format) to jobs@pyatok.com using Job Captain in the subject line.
PYATOK is an Equal Opportunity Employer.
No telephone calls please / Local Applicants Only