Full Time
Salary: We offer a competitive salary and benefits structure commensurate with experience.
May 31, 2021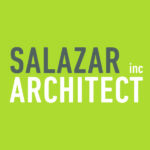 Website Salazar Architect Inc.
High-impact public interest architecture
Salazar Architect Inc. is a small growing firm focused on creating big social and environmental impacts by working collaboratively with clients and community-based organizations. We excel at creating high-impact public interest architecture through thoughtful client, resident and community involvement, innovative design, and creative interiors.
We are looking for a Project Manager to join our expanding team in the Portland and Sacramento regions who will manage multiple small / medium projects and coordinate all aspects of assigned projects. This position is ideal for someone who is concerned about social and environmental values in their personal and professional lives; and has experience living in, working with, or volunteering with BIPoC communities.
Primary Responsibilities
Collaborate with other project managers and principals in the office.
Communicate project deadlines, phase completion, staffing needs and changes in a timely manner. This includes morale of the team, client perception, and the ability to forecast short term project needs.
Collaborate with project teams to ensure design intent, quality assurance, quality control and best practice standards. Provide strong leadership for the projects assigned.
Prepare scope of work, schedules and fee proposals for principal review. Understand and adhere to the project's contract requirements. Provide attention to detail at areas of higher risk or deemed critical for the success of the project.
Lead client and consultant communication on projects. Proactively initiate potential solutions that advance the practice of architecture and Salazar Architect's Mission, Vision and Values.
Lead team on documentation through all phases of the project. Ability to plan and manage design team efforts to effectively meet deadlines and budgets Use the building code to develop architectural plans by providing unique interpretations and fine points of departure that advance the practice of architecture.
Support the project by respectfully interacting/ negotiating with planning and building departments and advances the practice of architecture. High level of knowledge of planning and zoning codes.
Demonstrate firm wide leadership by mentoring more junior staff and teams.
Additional Responsibilities
Understand trends in the A/E/C industry and how they apply to Salazar Architect's culture, practices and processes.
Participate in the interview process for hiring new staff.
Participate/ lead in the management review of junior staff.
Provide constructive feedback to facilitate continuous improvement.
Engagement in industry groups to develop specialized knowledge.
The ability and desire to take leadership roles in the office for a variety of assignments, either temporary or permanent. Strong interest in public interest design in low-income communities of color
Education and Experience
Licensure preferred but not required.
Professional degree in architecture from an accredited program.
Minimum of 10 years of industry experience, including at least 2 years as Project Manager on multi-family affordable housing developments.
LEED AP preferred.
Knowledge, Skills, and Abilities
Possesses advanced knowledge of the IBC / ADAAG and possesses the ability to achieve the intent of the code through variances and appeals.
Possesses knowledge of other codes such as OMSC, OFC, NFPA, OSHA, FHA, ANSI, City of Portland, City / County of Sacramento, etc. and the USGBC LEED rating system and score card.
Knowledge of Smartsheet and Ajera, or Deltek preferred.
Proficient in Revit; experience with AutoCAD, SketchUp, Adobe Creative Cloud is a plus.
Flexible Location
This opportunity is a full-time position that – for the foreseeable future – will be located as a remote / home office position. Ideally, and when the restrictions brought about by COVID-19 lift, the position will be based in Portland, OR or Sacramento, CA.
Equal Opportunity Employer
Salazar Architect is an equal opportunity employer and all qualified applicants will receive consideration for employment regardless of race, color, religion, sex, sexual orientation, gender identity/ expression, national origin, disability status, protected veteran status, or any other characteristic protected by law. We offer a competitive salary and benefits structure commensurate with experience. Please email resume and work examples to info@salazarch.com and visit www.salazarch.com for additional information regarding our firm.