Full Time
Part Time
Salary: Commensurate with experience
September 25, 2021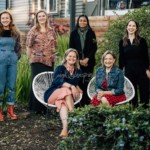 Website studio M MERGE
studio M MERGE
DESCRIPTION
Grow with us!! studio M MERGE is small, woman owned, multi-disciplinary firm located in Oakland.  Design and team centered, we highly stress and value the importance of collaboration in our office. Collaborating with our clients, master builders, artisans and experts in the fields of construction, energy efficiency and water management we build amazing teams and projects. Everyone in our studio is a self starter, motivated and loves what they do. We juggle the responsibilities of work and family and provide a supportive environment to do so. Our project types includes custom homes, new construction, remodels, additions, master planning and landscape architecture. As well as landscape architecture for multi-family housing, and schools, including academic masterplanning. Some of our projects can be found on our website: www.studiommerge.com and our HOUZZ site.
With over 24 projects in progress, we need more talented and motivated people to join our team!
Position: part time or full time project architect /designer to manage projects and work with project teams on all phases from design through construction.  Part time work is available only to applicants who want to move toward a full time commitment with the firm.  Salary is commensurate with experience.
Current projects include the remodel of a Sea Ranch home, several ADU projects, home remodels/residential master plans and indoor / outdoor living design in collaboration with our landscape architects.
3-5 days /week
Requirements:
Minimum B.Arch.; Master of Architecture preferred
Dual degree in Architecture and Landscape Architecture a plus but not required
3-6 years of experience in architecture required
Strong design skills
Strong hand drawing skills
Must exhibit a high level of professional verbal and written communication skills
Experience in site planning, master planning and landscape a plus
Ability to research, work in a team and collaborate
Experience with Type V construction
documents; building code and permitting
Proficiency in Revit and/or Archicad required; Adobe Suite, 3-D modeling.
MAC based user
Strong organizational skills
LEED accreditation is a plus
Licensed in California is a plus
How to Apply:
NO PHONE CALLS PLEASE
Please e-mail cover letter, resume, references and work samples, including construction document drawings/details. Attention: studio M Job Position
Address to: info@studiommerge.com