2024 – 2026 Board Candidates
Below find our list of nominated candidates for the AIA East Bay Board of Directors. Board Directors serve a two year term. This year we have five (5) open seats.
Nominees are listed in alphabetical order, by first name. Election results will be posted on Dec 14th and announced at the Membership Appreciation Party.
NOTE: Only one ballot submission from each AIA East Bay member in good standing is allowed. Ballots will be sent to members via email on November 14th, 2023. If you do not receive one and think this was in error, please contact us at info@aiaeb.org.
Edward Reifenstein, AIA, LEED AP BD+C
Associate Principal & Director of Sustainable Design | Noll & Tam Architects
Since I joined the Board two years ago, I have become increasingly aware of the importance of the architectural community in dealing with the challenges facing our planet. As we move toward 2030, with the goal of limiting long-term climate change to 1.5 deg. C, the profession must step forward to lead. Both within my practice as Director of Sustainable Design at Noll & Tam and by helping to restart the AIAEB Architect's Community on the Environment (ACOTE), I have sought ways to innovate and educate so we, as a profession, can meet this challenge.
Within the AIA East Bay, I have been co-chair of the revived Architect's Community on the Environment (ACOTE), as well as participating in the renewal of the chapter's by-laws. I have been a participant in AIA-sponsored events and am also active in the USGBC. I have been a resident of the Bay Area for 28 years and have raised three sons in Berkeley.
Senior Project Manager | AECOM
In addition to being a CA-licensed architect and AIA member for the past 35 years, I'm a retired USAF O-6 Colonel and former commander (as well as a youth sports coach and emeritus founding Scoutmaster).  I'm an excellent organizer with LOTS of experience on all sides of the table (designer, contractor, owner, agency), am fair, ethical, and open-minded.  I'd consider it an honor to be of more service to the Institute.
Over the years I've attended national conferences (both the most recent one in SF and the previous one in SF, back in 1985, as well as Dallas and other locations) and all manner of other AIA sponsored seminars.  In the East Bay, I try to /make it to all the annual business meetings/holiday parties and some of the more interesting lectures/presentations.  In general I'd like to become more involved in committees, and perhaps start one focusing on Design-Build delivery.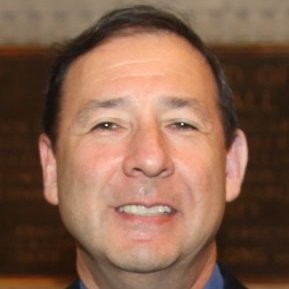 Kenneth Lin, AIA, NCARB, LEED GA
Architect | HKIT Architects
As an AIA East Bay Board Director for the past two years, I have gained tremendous experience that will be focused on guiding the betterment of the East Bay chapter for our members and our community. I am more than excited about the prospect of continuing this role to further the success of the chapter as we have come out stronger from the pandemic than we have ever imagined.
As the pipeline lead of AIA CA EDI steering committee and having been the one to
successfully revive the East Bay JEDI committee, I have strived to bring the EDI visions from AIA CA to our chapter. and with this, actively engage our chapter towards the promotion of more equitable practices through diversification and inclusion.
As a serving member in the East Bay design tours committee, I will maintain the important focus on design excellence with an emphasis on showcasing projects that highlight the diversified cultural backgrounds of the Bay Area.
During my tenure, I gained so much valuable experience through the state and local organizations and benefited from the guidance of the many talented architects that encompass the organization. I am excited about the possibility of expanding these experiences with this position.
Design Director | Lowney Architecture
In my 35 years in the industry (with the last 26 years in the Bay Area), I have been fortunate to work across the spectrum of practice sizes, from sole practitioner to multinational corporate firm.  I understand the challenges of getting a kitchen renovation approved, as well as the intricacies of planning and executing an international airport.  I've worked for families on a shoestring budget, and the Federal government, also on a shoestring budget!  I will bring this experience to the Board to represent your point of view. As an educator, I've taught undergraduate studio classes, participated in ULI's Urban Plan program, trained fellow professionals in seminars and at conferences, and work as a mentor on a daily basis to support and develop the next generation of professionals, including assisting architects-in-training achieve their AXP credits and teaching ARE prep seminars on behalf of the AIA.  I will bring this experience to the Board to represent those who are not yet architects, but on whom our future relies. My curiosity about and enthusiasm for architecture remains unquenched and I hope you will allow me to put them to use for you as a member of the AIA East Bay Board.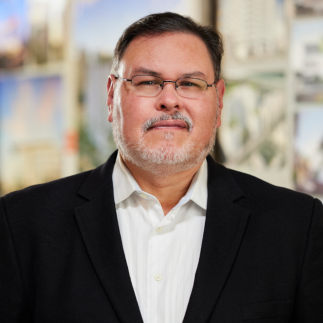 Shivani Bhalla, Assoc. AIA
Job Captain | Lowney Architecture
Architecture to me is the art of curating life. Sometimes in the busy day to day it is easy to forget that as designers we help provide spaces and settings where people make their memories. That is a beautiful thing!
I thus believe that as creative professionals we have the unique opportunity to inform positive change and that is what inspires me everyday. However, in order to do that successfully we must align ourselves with similar minded organizations and the that is how my association the AIA East bay began. I have been fortunate to be on the Board of Directors for the last 2 years with an inspiring group of colleagues. During this time I have played an active role in reviving the Equity, diversity, Inclusion community (JEDI) along with other team members who are equally passionate about creating a sense of belonging for all. Additionally, I am co-chair of the reinvented Architects community for the environment (ACOTE) which hopes to become a resource to all  members who want to play an active role in addressing the climate crisis. The time to act is now and our chapter is ready to lead the efforts. 
With 10 years of work experience in India and the U.S., I always strive to bring my unique perspective to the table. I am presently working on Affordable housing projects and have previous experience with institutional and residential design. 
I would like to run again for the position of Director so I can continue to play a more impactful role in supporting our profession and our wonderful East Bay chapter. Thank you for your consideration.
Principal | Design Draw Build
As an East Bay Firm Owner and Director the last two years on the Board I am excited to potentially double down on another 2 years term to help improve many of our current directives and actively promote new benefits for members and the architectural community.  I strongly believe in more cross disciplinary integration the AIA can help lead between Architects and Builders, Developers, Consultants and other thought leaders to assert stronger architectural leadership in many areas of change and growth in our region.  I also would like to see greater shared resources between the 4 bay area chapters and encourage region-wide initiatives.  Finally, I strongly believe that the AIA should do more to lobby state and national politicians to encourage policies that decrease architects' liability, make laws that re-balance laws that were not made in a time of integrated project delivery and increase housing red-tape removal in our state.
While serving on AIA East Bay's Board of Directors, I have also served as the co-chair of their Regional & Urban Design Forum (RUD) and an AIACA Director. Additionally, I was a Conference Speaker and Moderator at A'23.
Viet Truong, AIA, NCARB, LEED®AP, GC
Principal | Diagram Architecture
As a small firm owner in the East Bay, I believe that my unique perspectives as a practicing architect, general contractor, and pending real estate agent, will provide depth and breadth of experiences to the AIAEB Board of Directors.  
I would leverage my experience, skills, and passion to contribute positively to our local AIA chapter's growth and influence.  I am eager to collaborate with fellow board members and stakeholders to shape the future of architecture in our community, inspire fellow professionals into action, and create spaces that leave a lasting impact.
Having been a long-time resident (attending both local Willard Middle and Berkeley High Schools) and witnessing the Bay Area's transformation over the past 35 years, I strongly believe in the pivotal role architects play in curating our environment.  I intend to advocate for fostering stronger relationships with builders, trade members, developers, and agencies.  This collaboration is key to enhancing the final outcome and positively shaping the future of architecture in our community.
My active participation in various AIA events, such as past membership in the AIAEB Young Architects group and regular attendance at the AIAEB Small Firms Forum, reflects my ongoing engagement and commitment to our industry.  Additionally, my wife and I have found great inspiration from the AIA Home Tours, where we have volunteered as docents.  Now, by applying for a board position, I am eager to take a more active and direct role within our chapter.
Outside of my professional endeavors, I am a husband and a proud father of two girls. Their presence significantly grounds my commitment to creating a lasting impact for our community.
Yolanda Santiago, AIA, NCARB LEED AP BD C
Senior Construction Administrator | Studio T-Square Architects
While this is my first time being an official member of AIA East Bay, I had been volunteering and collaborating with the East Bay chapter since very early in my career in architecture. I first joined the AIA in 2003, when I volunteered as a member of AIA San Francisco's Bay Area Young Architects (BAYA) as a co-chair. I helped to run meetings with the BAYA Chair, organize events across the Bay in collaboration with AIA East Bay, as well as moderate online group chats. After moving to Alaska in 2005, I volunteered with AIA Alaska, in planning events and conferences, and was elected as Regional Associate Director for the Northwest & Pacific Region in 2008. This position offered the opportunity to connect with colleagues at the regional and national levels, to network with the affiliated organizations of NCARB and NAAB, and to attend multiple conferences nationwide. I have been an active participant at the Committee on Design as a juror for the AIA Firm Award nominations committee, and in 2013, when I had returned to the San Francisco Bay Area, I sought and won election to AIA California, VP of Professional Practice. In 2015, I took a break from volunteering to focus on my solo practice, and I am now once again, having joined Studio T-Square Architects in Oakland, wanting to give back to the profession at the local level. Volunteering and serving my community is one of my passions and I hope to give back by serving as Director for AIA East Bay.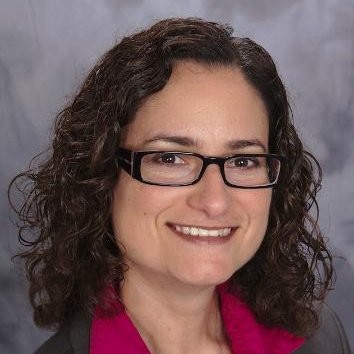 Yuzhou (Tyler) Wang, Assoc. AIA
Architectural Designer | Perkins&Will
Tyler (Yuzhou) Wang has been a resident of the East Bay since 2010. Having witnessed all the changes in our urban environment, Tyler is inspired to contribute to the evolvement and success of the greater Bay Area.
In 2021 Tyler graduated from UC Berkeley's Master of Real Estate Developer + Design program. As a Berkeley student Tyler had several achievements, including an honorable mention from ULI Hines Student Competition, and he was awarded The Top Student for the studio class. Tyler also holds a Master of Architecture degree from the University of Sydney.
Tyler is a young professional with a diverse background and can be a great asset to the AIA East Bay Board. By working at one of the largest firms in the country Perkins&Will, as well as being a part-time real estate developer, Tyler plays the role of an architectural designer in multiple ways and will bring a unique perspective to the board. He is well connected with other industry partners such as ULI, SPUR, NAIOP, and USGBC, and can help cross pollinate and introduce measures that contribute positively to AIA East Bay members.
Tyler understands that the journey of becoming and being an architect is demanding and challenging. He wants to stand beside all of them: the non-licensed, the seasoned architects, and those still in their studies, to help amplify their voice, and to advocate for their pressing needs.