Business Development Strategist (Hybrid)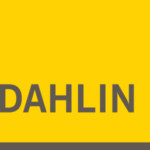 Website Dahlin Group Architecture Planning
DAHLIN is a growing architecture and planning firm of 180 multi-cultural professionals with offices in California and Washington. We offer more than 40 years of experience building communities where we live and work, driven by the vision of creating places that promote human fulfillment and well-being. This same Passion for Place®  starts with our own working environment—a positive community where people thrive. Please visit our website (www.dahlingroup.com) to learn more.
We are seeking an energetic, confident, and highly motivated Business Development Strategist to join the Marketing Team in our San Francisco Bay Area office. This individual will report to the Director of Branding and engage in the relentless pursuit of seeking out opportunities, in order to position the firm as a leader in the Commercial space with a focus on developing relationships and projects with new/prospective clients.
ESSENTIAL RESPONSIBILITIES:
Establish annual BD and Sales goals
Create and execute action plans to win new business
Implement capture plan strategies for key prospects
Secure meetings with new clients and strategic partners
Qualify and track new opportunities in CRM
Manage the pipeline and identify strategies for must-win projects
Gather and present Market and competitor intel
Collaborate with all Market Sector and Resource Team Leaders
Monitor and report on progress and lessons learned
KNOWLEDGE, SKILLS, & ABILITIES:
Passionate about the client or pursuit; self-confident and tenacious while maintaining positive working relationships with potential clients and staff
Able to see the big picture; connects the vision of the firm and their job with a sense of ownership
Exceptional interpersonal skills and demonstrated ability to build and establish long-term business relationships
Ability to understand a client's business needs and work with technical and creative teams in the development of a tailored marketing proposal
Commitment to working as part of a growing organization, with keen awareness of both opportunities and challenges that present themselves in a highly adaptive environment
Excellent communication, organizational, and collaborative skills
Ability to engage an audience with effective presentation skills
Self-starter and action-oriented, with the proven ability to keep multiple projects and client relationships active concurrently
Demonstrated ability to coordinate multiple priorities under pressure with diverse personalities in an efficient, professional manner
MINIMUM EXPERIENCE, EDUCATION, & CERTIFICATIONS:
8-10+ years of demonstrated relevant experience in A/E/C or commercial real estate
Proven track record of bringing in new business
Established relationships in commercial real estate
Involvement with industry and professional organizations such as CoreNet, CREW, NAIOP, SMPS
We offer a competitive compensation package based on experience and qualifications. Excellent benefits include medical, dental, and vision coverage, pre-tax Flexible Spending plans for medical, childcare, and commuter expenses, Employee Stock Ownership Plan, and 401k.
How to Apply:
Please include a cover letter with your resume (PDF or Word/5MB max) that tells us why you are an ideal candidate. Inquiries that do not follow these instructions may not be considered.
Applicants must be currently legally authorized to work in the United States for any employer without restrictions. Sponsorship for an employment visa, now or in the future, is not available for this position.
As an Equal Opportunity Employer, we are committed to welcoming and supporting a diverse community of professionals. As such, women and people of color are especially encouraged to apply. Our firm participates in E-Verify.
We do not accept resumes from recruiters, placement agencies, or other staffing vendors who have not signed an agreement with us. Unsolicited resumes will be ineligible for referral fees.