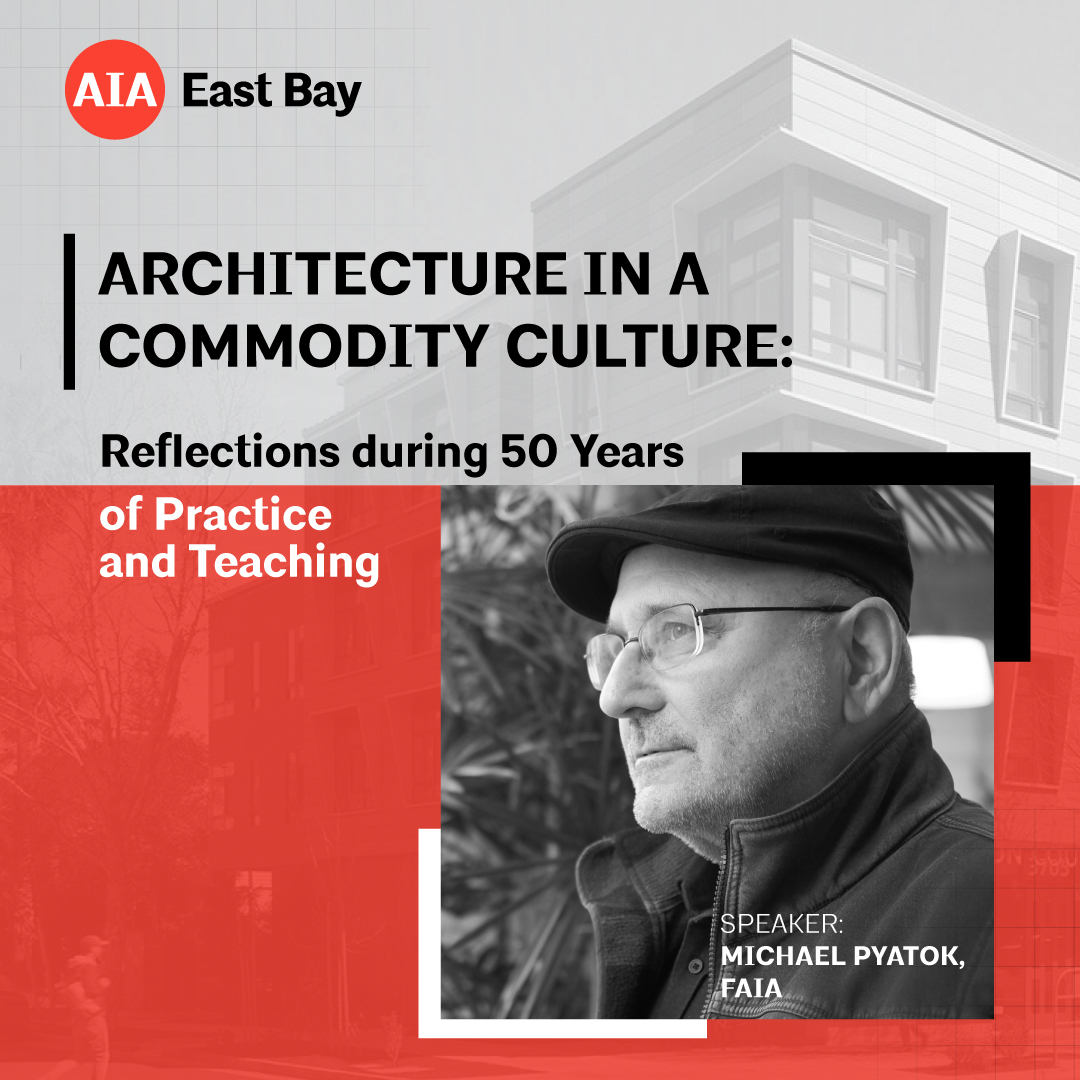 Architecture in a Commodity Culture: Reflections during 50 Years of Practice and Teaching (1.5 LU)
This talk has 3 parts:


Part I argues that our economic system determines all aspects of our cultural landscape:  under Capitalism, the exchange process determines the content and meaning of all cultural activity, including architecture, becoming a disingenuous process of deception to allow wealth to accumulate in the hands of a few people while keeping everyone else blind to what's happening.   All cultural products become commodities with this hidden agenda.
Part II argues the opposite of Part I:  Culture can transform the economic order.  Under Capitalism, creative cultural activity can undermine the accumulation of concentrated capital and expose how deceptive culture disguises the theft of labor's contribution to wealth formation.  Only when creative people become aware of the socio-political origins of their ideas, can they then have the potential to produce a culture that seeks truth and emancipation, necessary foundations for a more just economic system.
Part III sketches ways to pursue the goals outlined in Part II with examples in architectural practice.   
Learning Objectives:
Become aware of the history of cultural activities and products and how they were directed to reflect the interests of dominant economic classes.
Become aware of how these seemingly immutable forces can be exposed and consciously resisted and replaced with alternative ways of thinking and creating.
Review an array of business models and firms whose mission is to accomplish these intentions of social and cultural change.