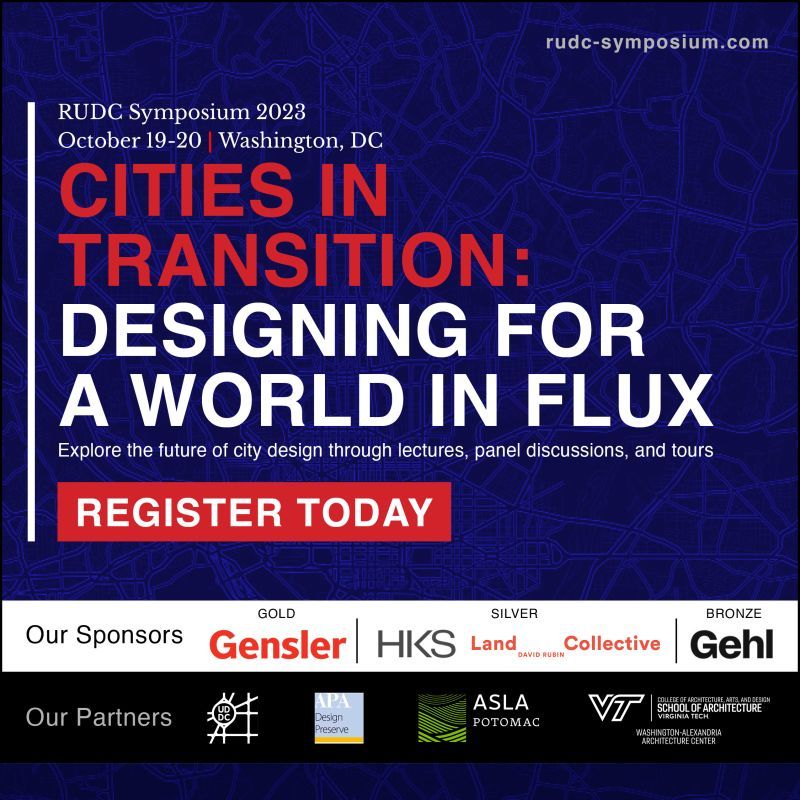 Regional & Urban Design Community (RUDC) Symposium 2023
This two-day symposium will delve into emerging trends, theories, and technologies that are shaping the future of regional and urban design. Convening in Washington, DC, the symposium's first day will expand on this ambition and explore the following themes through various fast-paced presentations and panel discussions. The conversation will continue the symposium's second day through a series of on-site project tours and workshops throughout the Washington DC region.
We welcome all urban designers and thinkers, no matter your discipline or geography, to join us for this engaging and stimulating symposium, where prominent urbanists and urban designers from around the country convene in the nation's capital to explore and discover our Cities in Transition: Designing for a World in Flux.