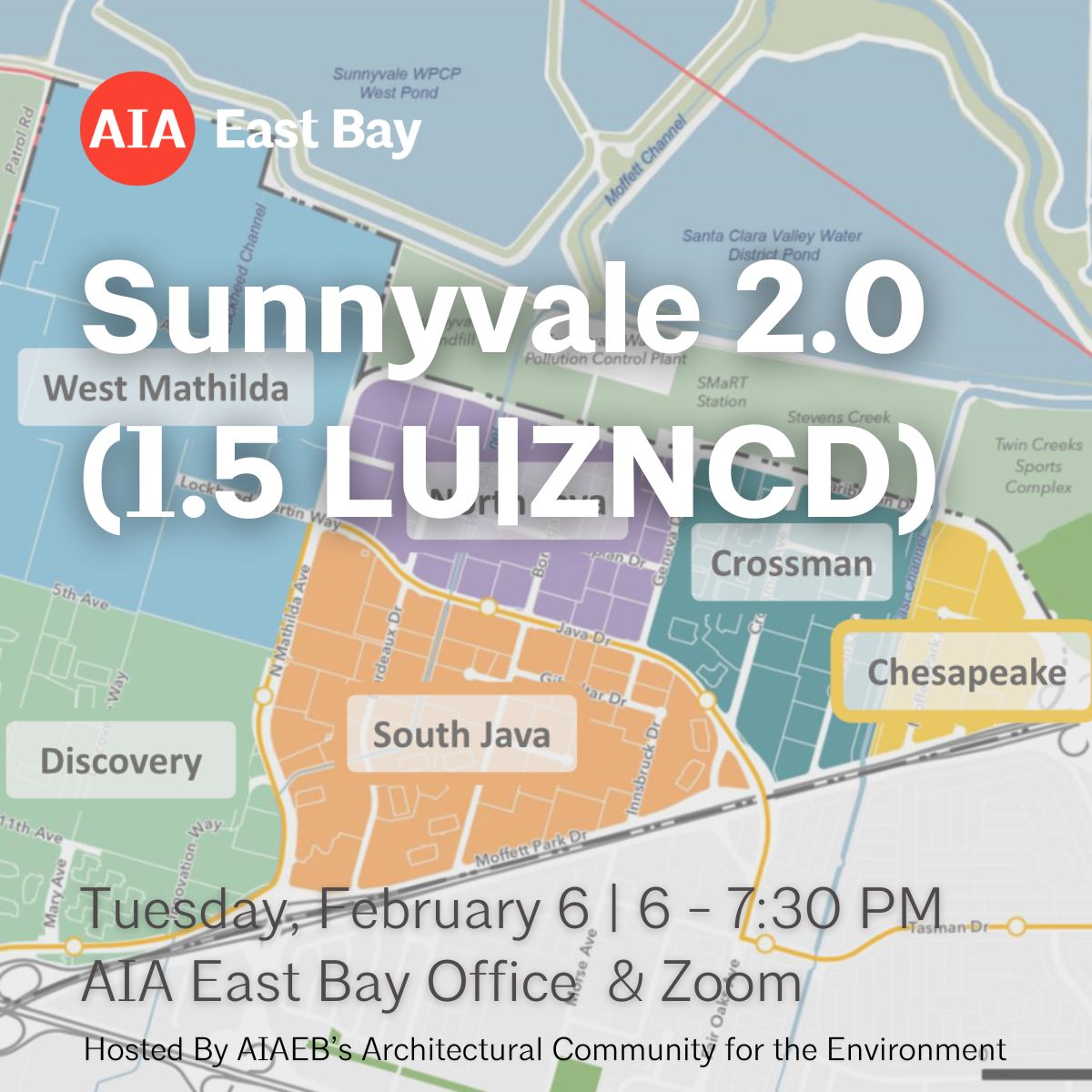 Sunnyvale 2.0 (1.5 LU|ZNCD)
Imagine what Sunnyvale could look like if we started from scratch. What kind of neighborhoods do we create? How do we make the lowest possible carbon impact?
The City of Sunnyvale gave Bluepoint Planning and HabLab a chance to reimagine the 1200 acre Moffett Park neighborhood as a 21st century sustainability icon. Join us to hear how we wrestled with profound planning and technical challenges along the way.
In this event, urban planners and a building performance engineer present the results of a project to reimagine the infrastructure of a neighborhood in Sunnyvale California.
Graham Linn is President of HabLab, a building performance consulting firm he founded in 2021.HabLab's mission is to enable healthy and delightful buildings that make the lowest possible carbon commitment. Graham has worked in building performance for over ten years; previously he served in the US Air Force in a research laboratory focused on scramjet propulsion. Graham has been on the board of the Wisconsin Chapter of the International Building Performance and Simulation Association (IBPSA) since 2018 and chairs the DEI committee for IBPSA-USA.
Bianca Hutner is an Associate with BluePoint Planning and works on a range of initiatives including regional and state energy planning, climate action and adaptation planning, and equitable community outreach and engagement. Bianca is currently working to develop a Sustainable Infrastructure Strategy and Action Plan for Moffett Park in Sunnyvale, CA – a 1200 acre eco-innovation district that will be a national model for climate-oriented development with over 40,000 residents, large office buildings, open space, parks, and a comprehensive bike and pedestrian network. She has a background in municipal climate policy and programs and climate organizing.