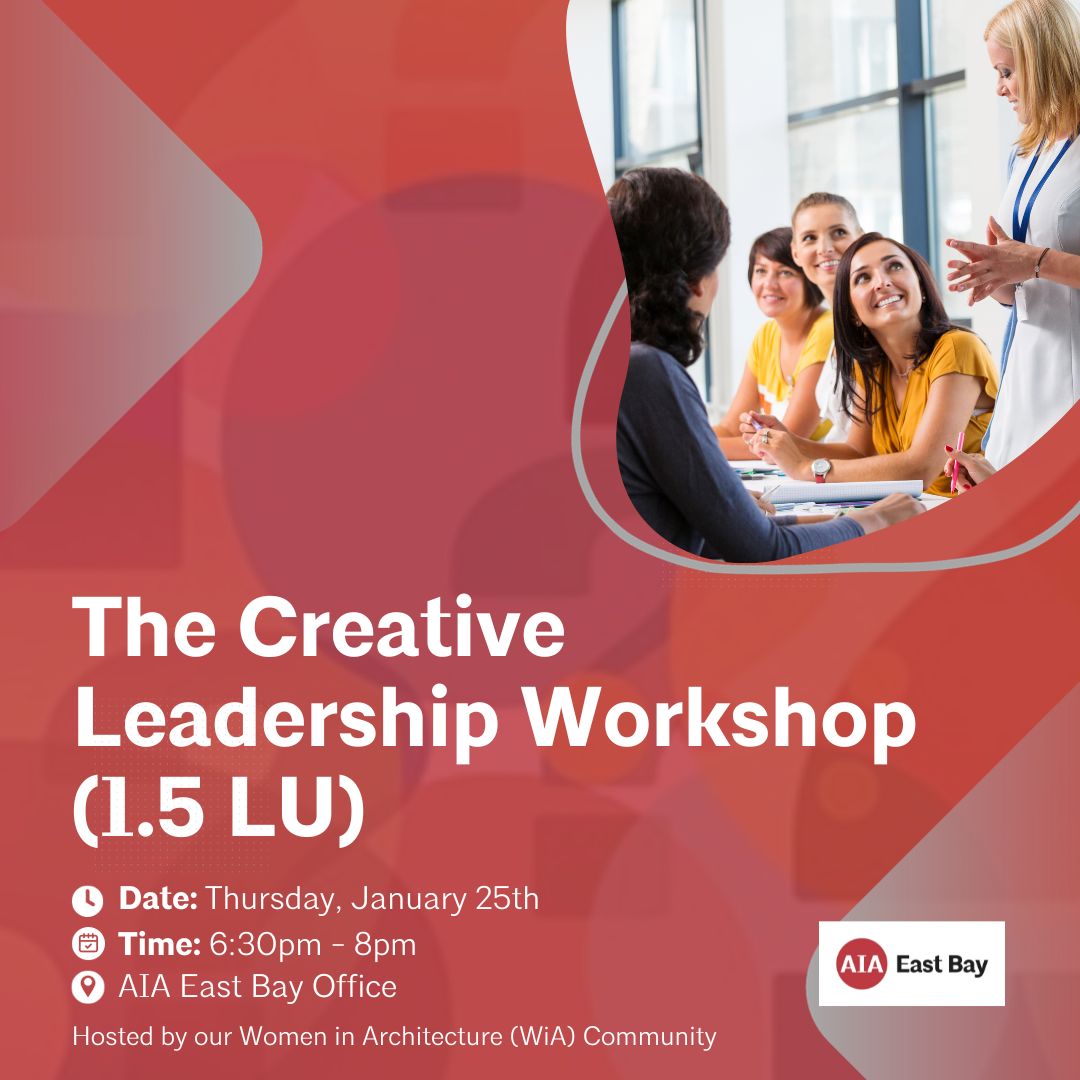 The Creative Leadership Workshop (1.5 LU)
What does it take to be an A+D firm leader? Create your own path to success with business strategy consultant and leadership coach, Elisabeth Sporer, AIA CIC, whose approach rooted in mindfulness is influenced by psychology and neuroscience.
During this 90-minute, leadership-coaching-meets-personality-test interactive session, Elisabeth will share the various A+D leadership personalities and why personality tests matter; how values and communication styles influence firm culture and the skills an A+D practice leader needs to master—from knowing who they are with its limits and opportunities; to building and leading teams; to stewarding firm culture; and to staying on top of best practices.
Participants will explore how to better understand and manage their physical, emotional and mental reactions, so that they can perform and behave more skillfully in particular under stress. Participants will gain competence in shifting from a reactive mode to a creative way of meeting challenging situations. Participants will gain competence in connecting with their core values; and learn practical tools to be present and to recognize the best path forward in the midst of challenging situations.
Elisabeth Sporer, AIA, LEED AP, CIC
A+D Business Strategist and SO|arch Founder
Elisabeth Sporer works with CEOs, founders and leadership teams to build successful A+D firms through an integral approach that combines business strategy consulting with leadership coaching. Based in Northern California, she has presented at major AIA chapters in the region, including AIA Los Angles, AIA SF, AIA East Bay and AIA Central Valley, on topics like A+D business strategy ["Principals' MasterClass" in 2022, "Blueprint for Success" in 2020 and "Think-Time Tuesdays: Inside the A+D Studio" in 2021 and 2022], ownership transition ["Metamorphosis: Legacy, Transformation & The Business of Design" in 2022 and "Ownership in the Era of GenX" in 2019], entrepreneurship ["The Free Solo Practice" in 2019], mentorship ["High Performance Mentorship" in 2020, and  international practice ["Unlearning the Metric System" in 2019]. She holds a Master of Science in Advanced Architecture Design from Columbia University in The City of New York and a Master of Architecture and a Bachelor of Architecture, both from TU Berlin.