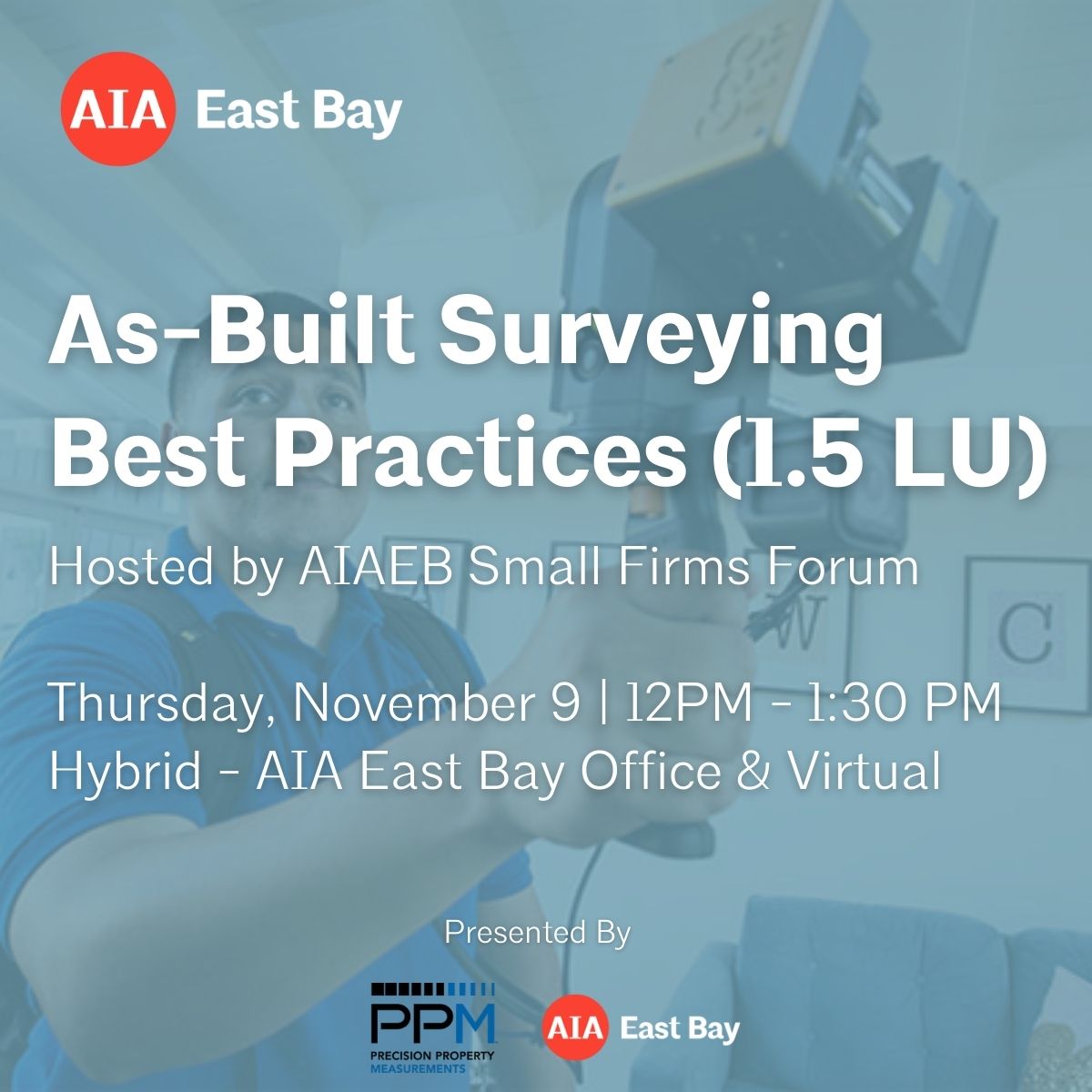 As-Built Surveying Best Practices (1.5 LU)
As-Built Surveying Best Practices Part 2 is a comprehensive course that was developed in response to architects' direct need to obtain as-built plans prior to beginning their design process. The class is intended to educate the attendee about both parts of the as-built survey process – gathering the field measurements of the structure, as well as using the data collected to draft or model the final plans needed by the architect.
The first part of the course focuses on laser scanning, which is quickly being adopted as the main form of field measuring because of its efficiency and accuracy. The second half of the course explains the second step in creating As-Built plans, which is to document the existing conditions using the Point Cloud in AutoCAD 2D drafting software and/or various 3D Building Information Modeling software.
When attendees complete the course, they will understand the full process for creating As-Built plans using laser scanning as the main method for gathering field measurements.
Michael Li is passionate about applying his expertise to the AEC community across Northern California. For over five years, he has served PPM's large client base in the Bay Area and worked on hundreds of projects of all sizes and scopes. He successfully leads a growing team of Surveyors and Project Managers to deliver Gold-Standard Service to his clients. When you work with Michael, you can expect your As-Plans delivered on time, with accuracy and quality, and to your exact specifications. In his free time, Michael likes to hike at different trails in the Bay Area and spend time with his family – his wife Belle, daughter Emi, dog Roo, and cat Edith.